Ashley Tisdale and her husband, Christopher French, are parents to six-month-old Jupiter Iris. It's their first child and Ashley has been very open about all things mom, be it on social media or on her lifestyle blog, frenshe . I say 'all things mom' because Ashley started before she became a mom. She's brought up some topics that don't really get discussed that often. Mostly she talks about things that she didn't know before she had a baby. In some cases, it's a topic getting more attention, like women having trouble breastfeeding. Other topics, like plantar fasciitis while pregnant, I haven't heard expecting moms mention. And some topics Ashley tackles are still considered taboo, like women being ashamed of their pregnant bodies or the wear and tear motherhood takes on your mental health. Ashely posted a photo of herself with a tear-streaked face and wrote over it that she'd been crying because "the journey of motherhood can be hard."
Keeping it real. Ashley Tisdale didn't shy away from sharing the lows of motherhood in a tearful Sunday, September 26, Instagram post.
"I wanted to share this because I think it's important to show the parts we don't share that often," the High School Musical star, 36, wrote on her Story. "I cried in the tub because the journey of motherhood can be hard. For someone who struggles with mental health, there are days I don't feel great because I don't recognize my body. I'm still healing and occasionally will sneeze and pee at the same time (TMI I know guys, but it's the truth), which then makes me realize how much my body has changed."
The Suite Life of Zack and Cody alum added that she gets "anxious" about taking her 6-month-old daughter, Jupiter, anywhere amid the coronavirus pandemic and is "still trying to figure out the balance of work life and mom life."
The New Jersey native concluded, "I always feel like I could be doing better. … So I cried and I allowed myself to cry because it's not always easy. I'm not perfect and that's OK. But I'm doing my best and that's all I can do."
[From Us]
Like I said, Ashley is posting about things that appear to be new to her. Before kids, especially when someone's pregnant and so very excited about the arrival of the baby, the whole "journey of Motherhood" seems like a fairytale. Books, mothers, friends, strangers, films – everyone tries to warn them, but much like a bride blinded by wedding bliss, an expectant parent can't really grasp those aspects of what's to come. So somehow, when reality hits, it feels like no one ever told you it was going to be this hard. The further out you get, the more cynical you get. I texted my girlfriend about Ashley calling it "the journey of Motherhood" and she texted back, "you mean the sh*tshow?"
I feel bad for Ashley because those are hard emotions to struggle with. And new parents feel guilt for having them. Ashley's just started back at work, judging The Masked Dancer, which I imagine is contributing to her stress. I hope the takeaway for any new mom reading this is that Ashely allowed herself to cry. Because that's important. Your feelings are valid, even if they go against what most people publicly talk about regarding parenting. It's hard being a parent and it will weigh on you. Crying is a good way to let it out because believe me, trying to suppress the stress to appear as the shiny, happy mommy the media expects you to be will do no one any good.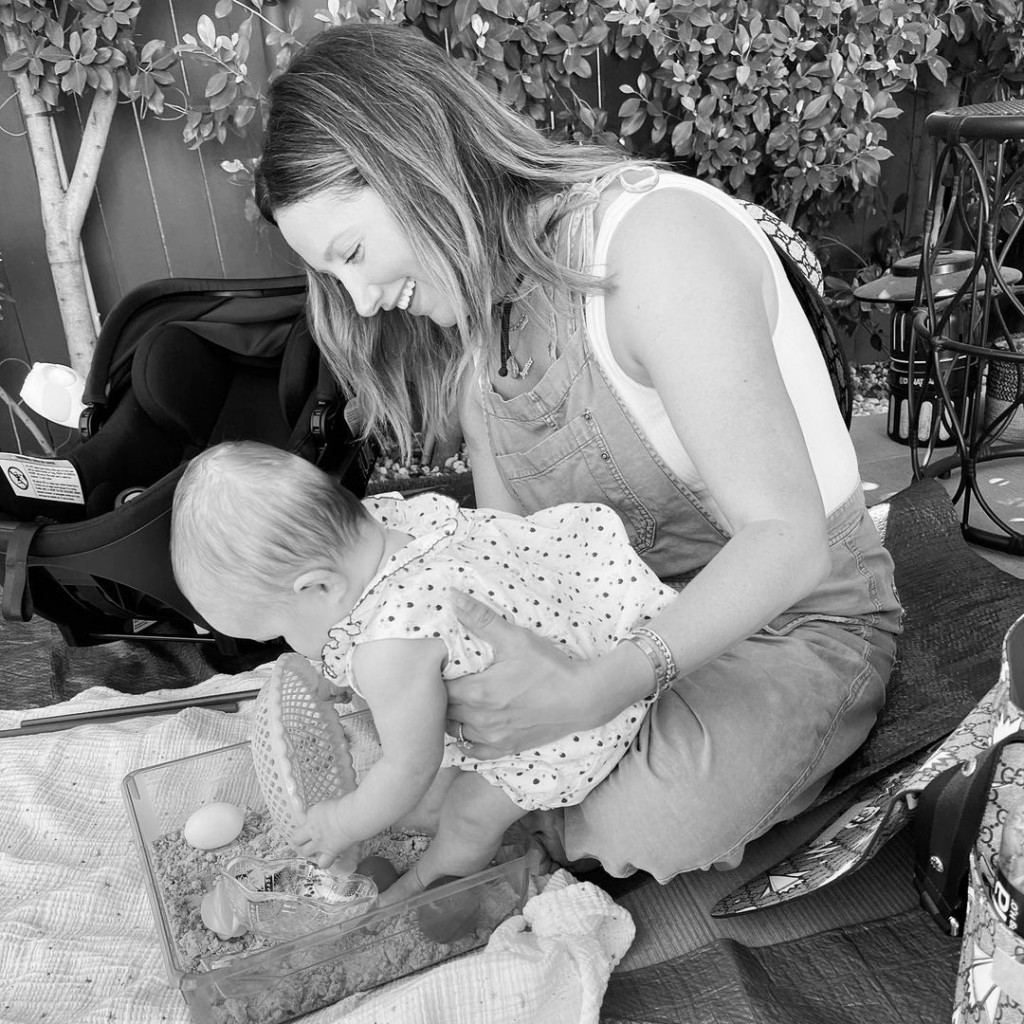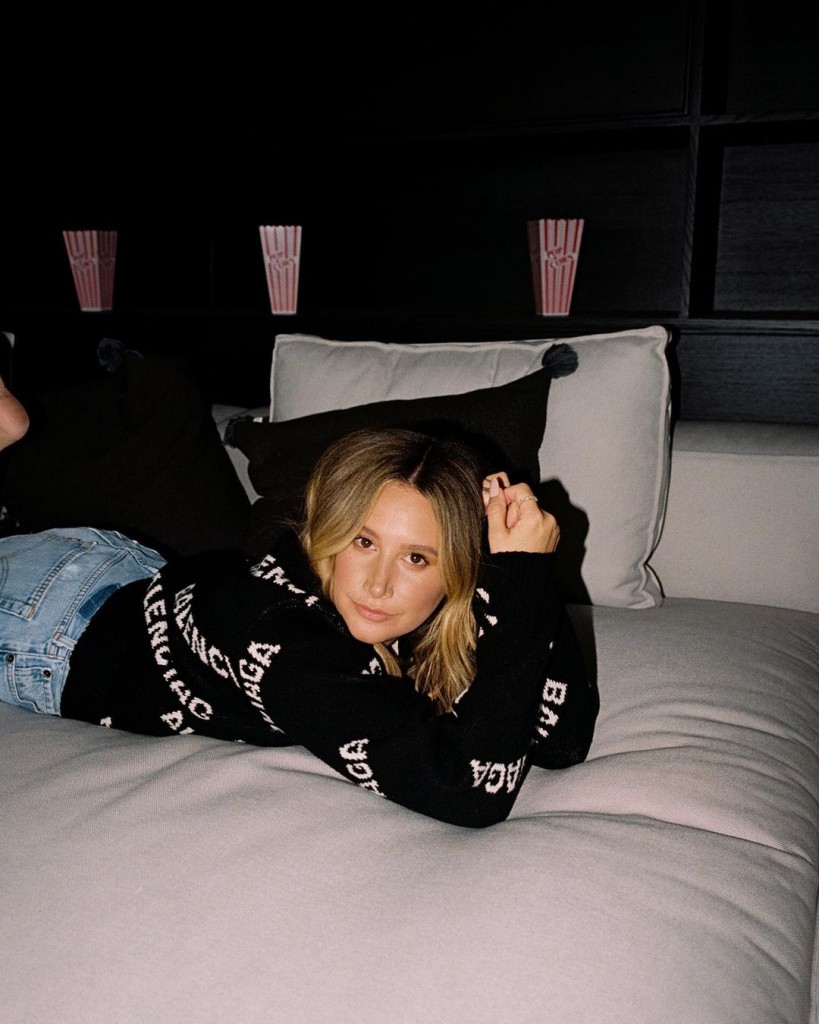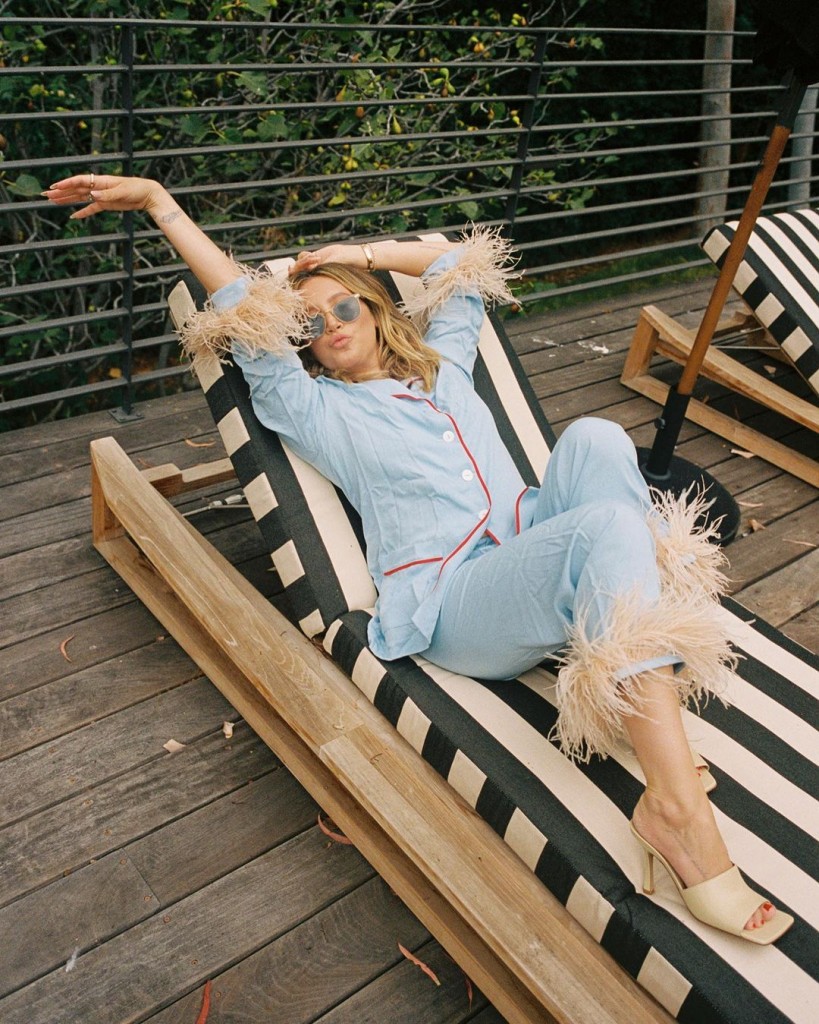 Photo credit: Instagram