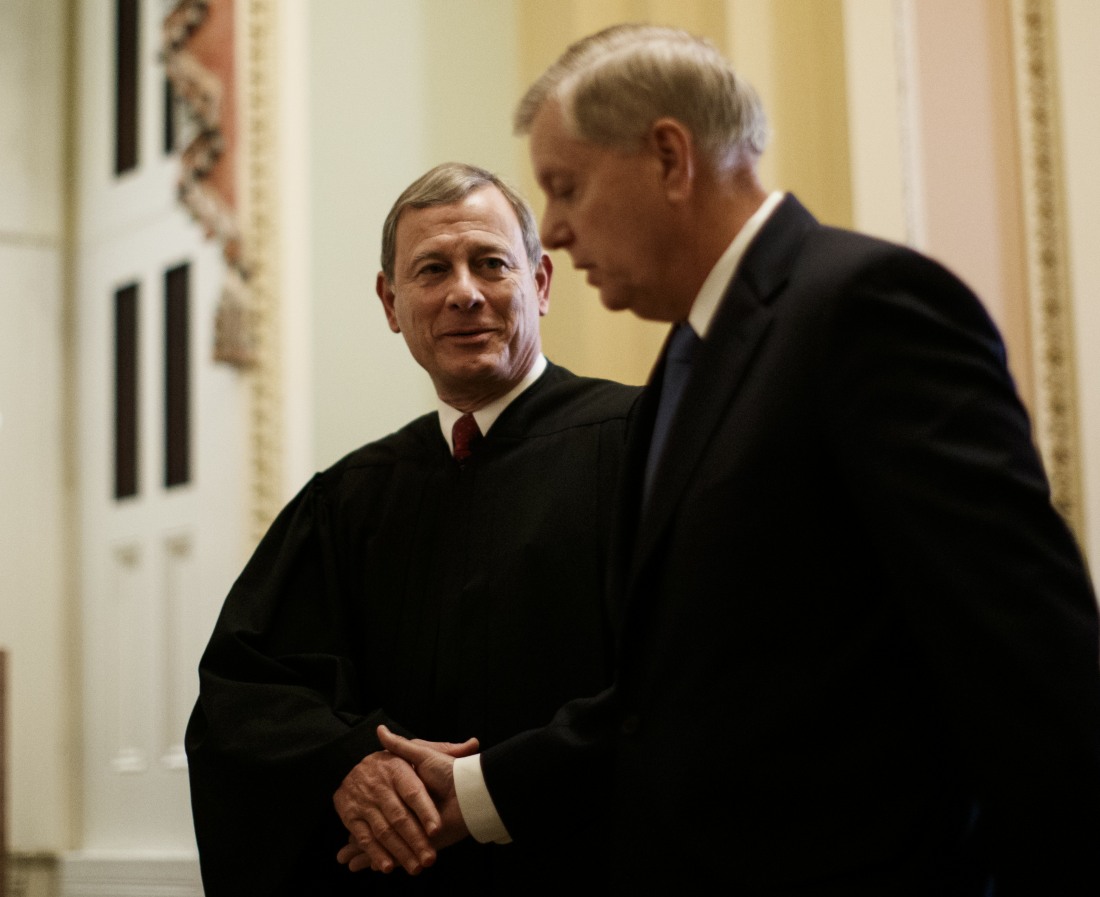 While Monday evening's Politico story was a bombshell, we've actually known for months that Roe v. Wade would be overturned. We knew that Roe would be overturned as soon as the oral arguments in Dobbs v. Jackson Women's Health Organization commenced in early December 2021. It was clear from the Supreme Court justices' questions that they found Dobbs the perfect anti-choice "test case" to dismantle reproductive rights and overturn Roe. The shocking part – I guess? – is that someone leaked the decision in May, when we were only supposed to find out in June, when the Dobbs decision is formally released by the Court at the end of their session. That leak to Politico has now (bizarrely) become the focus of Chief Justice Roberts and the entire Republican Party.
Chief Justice John G. Roberts Jr. said Tuesday that the leaked draft opinion proposing to overturn Roe v. Wade is authentic but not final, and that he is opening an investigation into how it became public.
"To the extent this betrayal of the confidences of the Court was intended to undermine the integrity of our operations, it will not succeed," Roberts said. "The work of the Court will not be affected in any way."
While Roberts's statement said the draft provided to Politico was genuine, "it does not represent a decision by the Court or the final position of any member on the issues in the case."
Politico's report said that five justices had decided to uphold a Mississippi law that would ban abortions after 15 weeks of pregnancy, and overturn the decision that established a constitutional right to abortion nearly 50 years ago.
Roberts's news release was another extraordinary deviation from the court's normal procedures, which generally entails paying no attention to outside influences. It was a sign that Roe v. Wade is too important, and the breach of Supreme Court operations too monumental, to ignore. It was not immediately clear whether the court intends to disclose publicly the results of its investigation.
Republican politicians in particular have called for an investigation into the leak, which some have seen as an attempt to put pressure on justices who may be inclined to strike down Roe instead to modify their decisions.
[From WaPo]
I think Chief Justice Roberts is mad on several levels, about several different things. One, he's not included in the majority decision which was leaked to Politico. No one knows if he abstained or if he joined the "liberal justices." Two, he's mad because the leak actually is unprecedented, even if we usually have a good idea how the Court will vote given the oral arguments (which are public, released in real time). There's never been a leak of an actual majority-opinion draft before, which suggests that it's someone very close to one of the justices, or perhaps even one of the justices. It's also clear that Republicans believe that it was leaked by one of the liberal justices or one of their clerks… although there are definitely some theories that it was leaked as a brag from some right-wing clerk. Three… Chief Justice Roberts is mad that he's overseeing a Court which is distrusted, disrespected and dysfunctional.
In any case, Roberts is absolutely saying that Roe is being overturned but that they haven't decided who writes the majority and minority opinions. They were all prepared to drop the Hobbs decision, overturn Roe and head off on their summer vacations in June. Now they have to deal with actual political blowback.
BREAKING: Chief Justice John Roberts has directed the marshal of the Supreme Court to launch an investigation into the source of the leaked draft opinion overturning Roe v. Wade, which Roberts verified as an authentic document pic.twitter.com/vcq4lTY7bk
— John Kruzel (@johnkruzel) May 3, 2022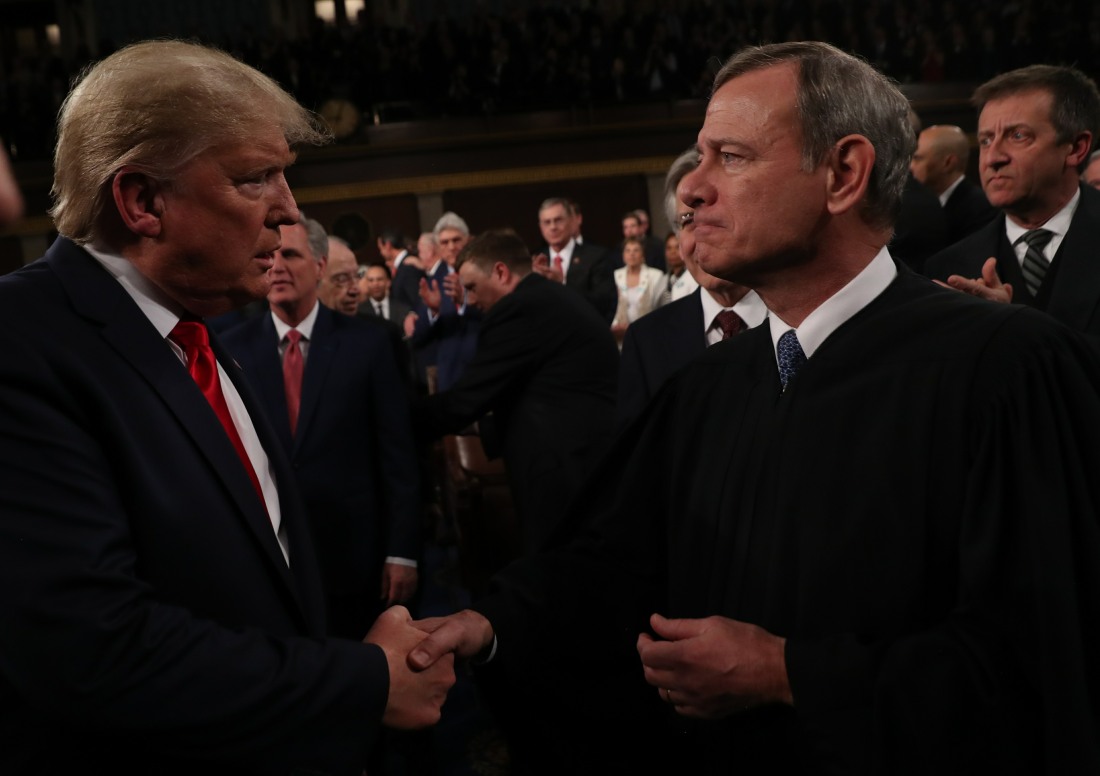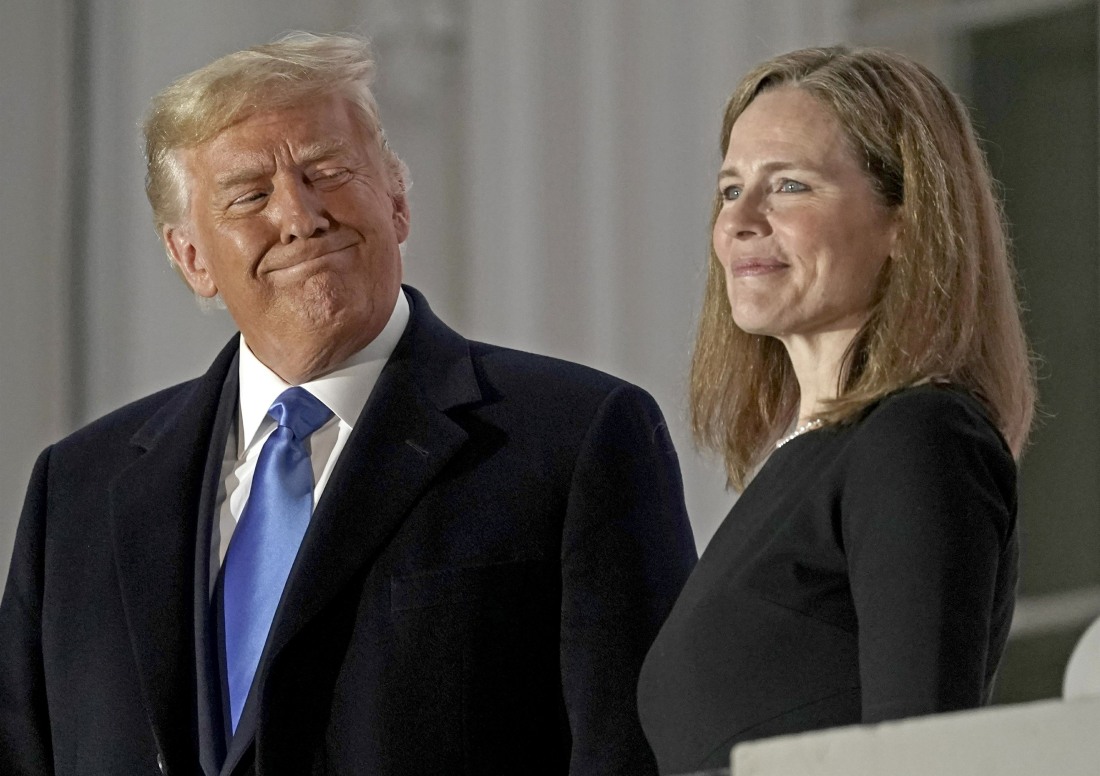 Photos courtesy of Avalon Red, Instar, Backgrid.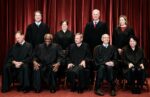 -Washington, District of Columbia – 20210423-Supreme Court of the United States 2021 Group Photo Members of the Supreme Court pose for a group photo at the Supreme Court in Washington, DC on April 23, 2021. Seated from left: Justice Samuel A. Alito, Jr., Justice Clarence Thomas, Chief Justice John G. Roberts, Jr., Justice Stephen G. Breyer, and Justice Sonia Sotomayor, Justice Brett Kavanaugh, Justice Elena Kagan, Justice Neil M. Gorsuch and Justice Amy Coney Barrett. -PICTURED: Justice Samuel A. Alito, Jr., Justice Clarence Thomas, Chief Justice John G. Roberts, Jr., Justice Stephen G. Breyer, and Justice Sonia Sotomayor, Justice Brett Kavanaugh, Justice Elena Kagan, Justice Neil M. Gorsuch and Justice Amy Coney Barrett -PHOTO by: Erin Schaff/POOL/CNP/startraksphoto.com -042321_Supreme-Court-Pool_016 This is an editorial, rights-managed image. Please contact Startraks Photo for licensing fee and rights information at sales@startraksphoto.com or call +1 212 414 9464 This image may not be published in any way that is, or might be deemed to be, defamatory, libelous, pornographic, or obscene. Please consult our sales department for any clarification needed prior to publication and use. Startraks Photo reserves the right to pursue unauthorized users of this material. If you are in violation of our intellectual property rights or copyright you may be liable for damages, loss of income, any profits you derive from the unauthorized use of this material and, where appropriate, the cost of collection and/or any statutory damages awarded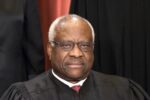 Associate Justice Clarence Thomas poses for a group photograph at the Supreme Court building on June 1 2017 in Washington, DC.,Image: 513106017, License: Rights-managed, Restrictions: WORLD RIGHTS- Fee Payable Upon Reproduction – For queries contact Avalon.red – sales@avalon.red London: +44 (0) 20 7421 6000 Los Angeles: +1 (310) 822 0419 Berlin: +49 (0) 30 76 212 251, Model Release: no, Credit line: Olivier Douliery / Avalon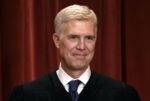 Associate Justice Neil Gorsuch poses for a group photograph at the Supreme Court building on June 1 2017 in Washington, DC.,Image: 513106034, License: Rights-managed, Restrictions: WORLD RIGHTS- Fee Payable Upon Reproduction – For queries contact Avalon.red – sales@avalon.red London: +44 (0) 20 7421 6000 Los Angeles: +1 (310) 822 0419 Berlin: +49 (0) 30 76 212 251, Model Release: no, Credit line: Olivier Douliery / Avalon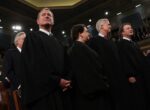 Chief Justice of the United States John Roberts, Associate Justice Elena Kagan, Associate Justice Neil Gorsuch and Associate Justice Brett Kavanaugh look on before the start of U.S. President Donald Trump's State of the Union address to a joint session of the U.S. Congress in the House Chamber of the U.S. Capitol in Washington, U.S. February 4, 2020.,Image: 563287352, License: Rights-managed, Restrictions: WORLD RIGHTS – Fee Payable Upon Reproduction – For queries contact Avalon.red – sales@avalon.red London: +44 (0) 20 7421 6000 Los Angeles: +1 (310) 822 0419 Berlin: +49 (0) 30 76 212 251, Model Release: no, Credit line: Leah Millis / Avalon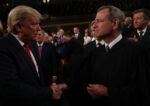 U.S. President Donald Trump greets Supreme Court Chief Justice John Roberts as he arrives to deliver his State of the Union address to a joint session of the U.S. Congress in the House Chamber of the U.S. Capitol in Washington, U.S. February 4, 2020.,Image: 563287848, License: Rights-managed, Restrictions: WORLD RIGHTS – Fee Payable Upon Reproduction – For queries contact Avalon.red – sales@avalon.red London: +44 (0) 20 7421 6000 Los Angeles: +1 (310) 822 0419 Berlin: +49 (0) 30 76 212 251, Model Release: no, Credit line: Leah Millis / Avalon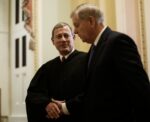 (200206) — WASHINGTON D.C., Feb. 6, 2020 () — Supreme Court Chief Justice John Roberts (L) walks out of the Senate Chamber following a vote in the U.S. Senate to acquit President Donald Trump on impeachment on Capitol Hill in Washington D.C., the United States, Feb. 5, 2020. U.S. President Donald Trump was acquitted on Wednesday afternoon by the Senate after the chamber voted down both articles of impeachment against him that the House approved late last year. (Photo by Ting Shen/),Image: 563303333, License: Rights-managed, Restrictions: WORLD RIGHTS excluding China – Fee Payable Upon Reproduction – For queries contact Avalon.red – sales@avalon.red London: +44 (0) 20 7421 6000 Los Angeles: +1 (310) 822 0419 Berlin: +49 (0) 30 76 212 251, Model Release: no, Credit line: Ting Shen / Avalon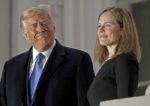 Washington, DC – Associate Justice of the Supreme Court Clarence Thomas administers the oath of office to Judge Amy Coney Barrett to be Associate Justice of the Supreme Court on the South Lawn of the White House in Washington, DC. Pictured: President Donald J. Trump, Amy Coney Barrett BACKGRID USA 26 OCTOBER 2020 BYLINE MUST READ: MediaPunch / BACKGRID USA: +1 310 798 9111 / usasales@backgrid.com UK: +44 208 344 2007 / uksales@backgrid.com *UK Clients – Pictures Containing Children Please Pixelate Face Prior To Publication*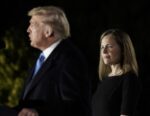 Washington, DC – Associate Justice of the Supreme Court Clarence Thomas administers the oath of office to Judge Amy Coney Barrett to be Associate Justice of the Supreme Court on the South Lawn of the White House in Washington, DC. Pictured: President Donald J. Trump, Amy Coney Barrett BACKGRID USA 26 OCTOBER 2020 BYLINE MUST READ: MediaPunch / BACKGRID USA: +1 310 798 9111 / usasales@backgrid.com UK: +44 208 344 2007 / uksales@backgrid.com *UK Clients – Pictures Containing Children Please Pixelate Face Prior To Publication*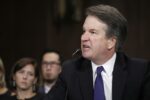 Premiere Of Warner Bros. Pictures' "Aquaman" Featuring: Amber Heard Where: Hollywood, California, United States When: 12 Dec 2018 Credit: FayesVision/WENN.com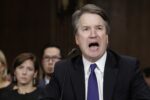 Premiere Of Warner Bros. Pictures' "Aquaman" Featuring: Amber Heard Where: Hollywood, California, United States When: 12 Dec 2018 Credit: FayesVision/WENN.com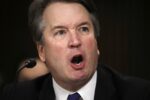 Premiere Of Warner Bros. Pictures' "Aquaman" Featuring: Amber Heard Where: Hollywood, California, United States When: 12 Dec 2018 Credit: FayesVision/WENN.com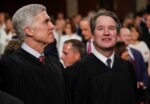 FEBRUARY 5, 2019 – WASHINGTON, DC: Supreme Court Neil Gorsuch, left, and Brett Kavanaugh at the Capitol in Washington, DC on February 5, 2019. Credit: Doug Mills / Pool, via CNP | usage worldwide