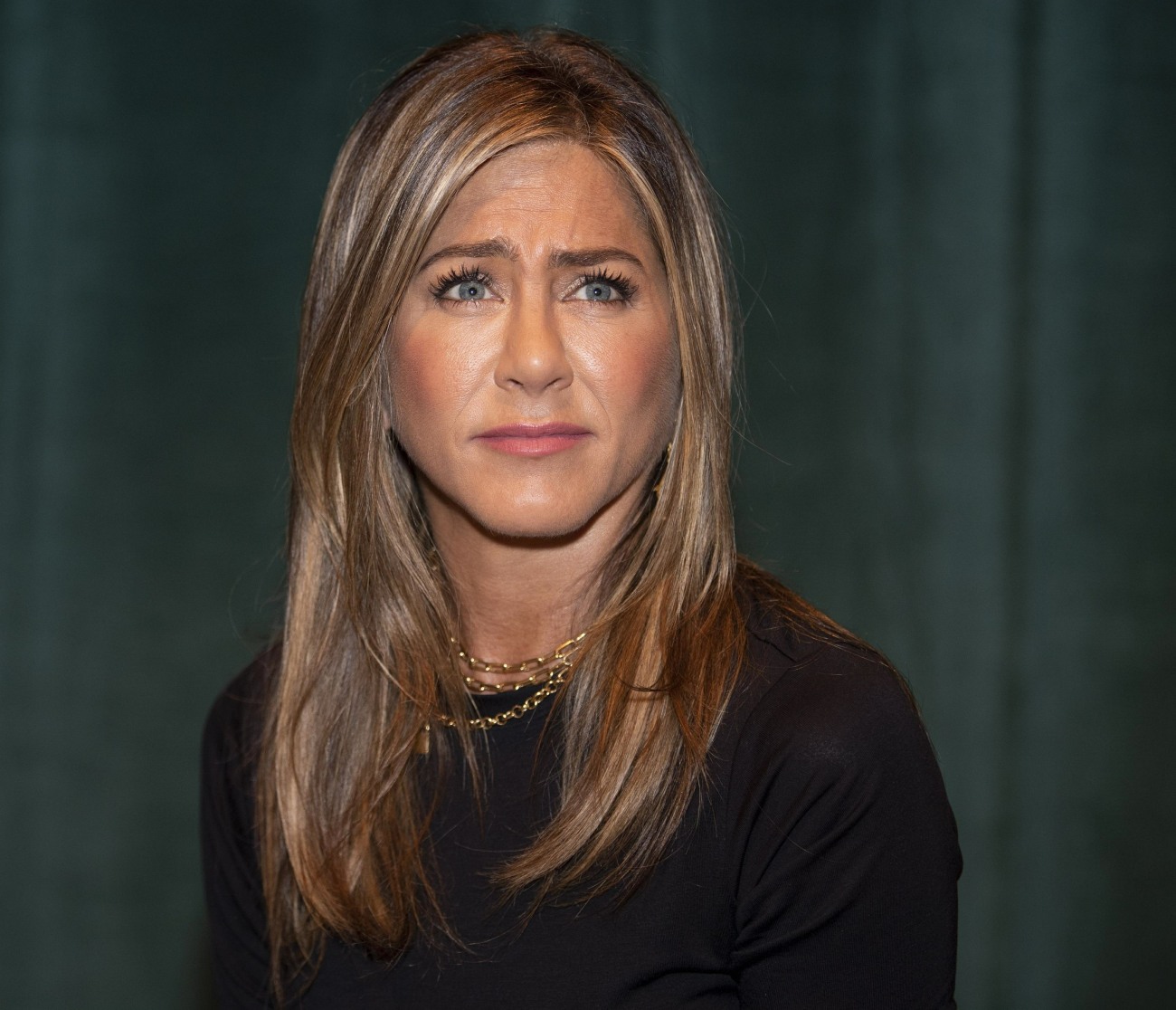 Jennifer Aniston kind of hid a really interesting fact about herself for years and I'm mad about it? Like, Aniston has spent decades talking about her hair and her diet in endless interviews, and this whole time she could have been talking about her sleepwalking and insomnia! WTF, I would have loved to talk about that! I had no idea that she was a sleepwalker and I didn't know that she has battled insomnia for decades. Aniston is part of some new campaign called Seize the Night and Day, where people are encouraged to speak out about their sleep problems and build awareness about sleep difficulties.
For too long, heading off to bed felt "almost like walking the plank" to Jennifer Aniston. The superstar actress, 53, has dealt with years — even decades — of sleep problems, from insomnia to sleepwalking to sleep anxiety, making her dread another night of "counting cracks in the walls," she tells PEOPLE. "I think it started somewhere in my 30s or even earlier, but you just don't start to notice the effects of a lack of sleep when we're younger because we're so invincible. It began as something that I would just accept and then all of a sudden you realize the effects of your lack of sleep and how it affects your day and your work and your mind function and your physique."
Aniston would try to go to sleep and end up watching the clock, "a big no-no," because it just made her focus on how much time was passing and how many hours of shut-eye she was missing. "And the more I worry about it, the harder it is to fall asleep," she says.
The Friends star was even sleepwalking at times, but has thankfully stopped — as far as she knows. "I have been known to do that. I've been woken up by house alarms going off that I've set off. And I don't think I do that anymore — that was when I was super sleep deprived," she says, adding that "at least there's that silver lining" to her sleep woes. "The body is saying, 'Now don't go out and set the alarm off again, okay?' "
Still, Aniston put off getting medical help, thinking her sleep problems weren't enough of a priority. But in the last few years, she realized she needed a real fix for her insomnia. "It became something that I really was struggling with," she says. "It used to be the last thing on the list, but you can't really abide by the three pillars of health — which are diet, exercise and sleep — if you can't really exercise and you can't really eat right if you haven't slept well because your body clock is so completely thrown off."
Aniston got help from a doctor, something she "absolutely recommends people do," and that's why she joined in on a new campaign, Seize the Night and Day, where people can find news and advice for dealing with their own sleep issues.
Along with the medical help, Aniston now finds that having a nighttime ritual makes a huge difference. She gives herself time to wind down, does some stretches or yoga and leaves her phone out of the room. She also tries to "make bedtime the same every night, which is challenging for us actors, because if we're on a movie, the schedule is all over the place."
But one thing Aniston is not willing to give up, even if it means better rest, is sleeping in bed with her three dogs. "It's just too cozy when they cuddle!" she says. "It's worth it. Especially since Chesterfield [her 1½-year-old dog] is not a puppy anymore. Now he's just a sweet, deep sleeper. I actually envy his sleep sometimes."
[From People]
I don't know if Aniston is still a casual pot-smoker and casual drinker, but alcohol and pot will mess up your sleep cycles too. For a while, I believed that a nightcap helped me sleep – which is true – but then it became about "needing" the alcohol to sleep. Same with pot – if you try to sleep without booze or pot (after using either for a while), you'll probably struggle with falling asleep or staying asleep. When I stopped drinking, I basically had to learn a new pattern for getting to sleep, including some light self-hypnosis, breathing exercises and some calming exercises. As for sleepwalking… that scares the bejesus out of me, that I might sleepwalk somewhere. I've been told that I talk in my sleep a lot though.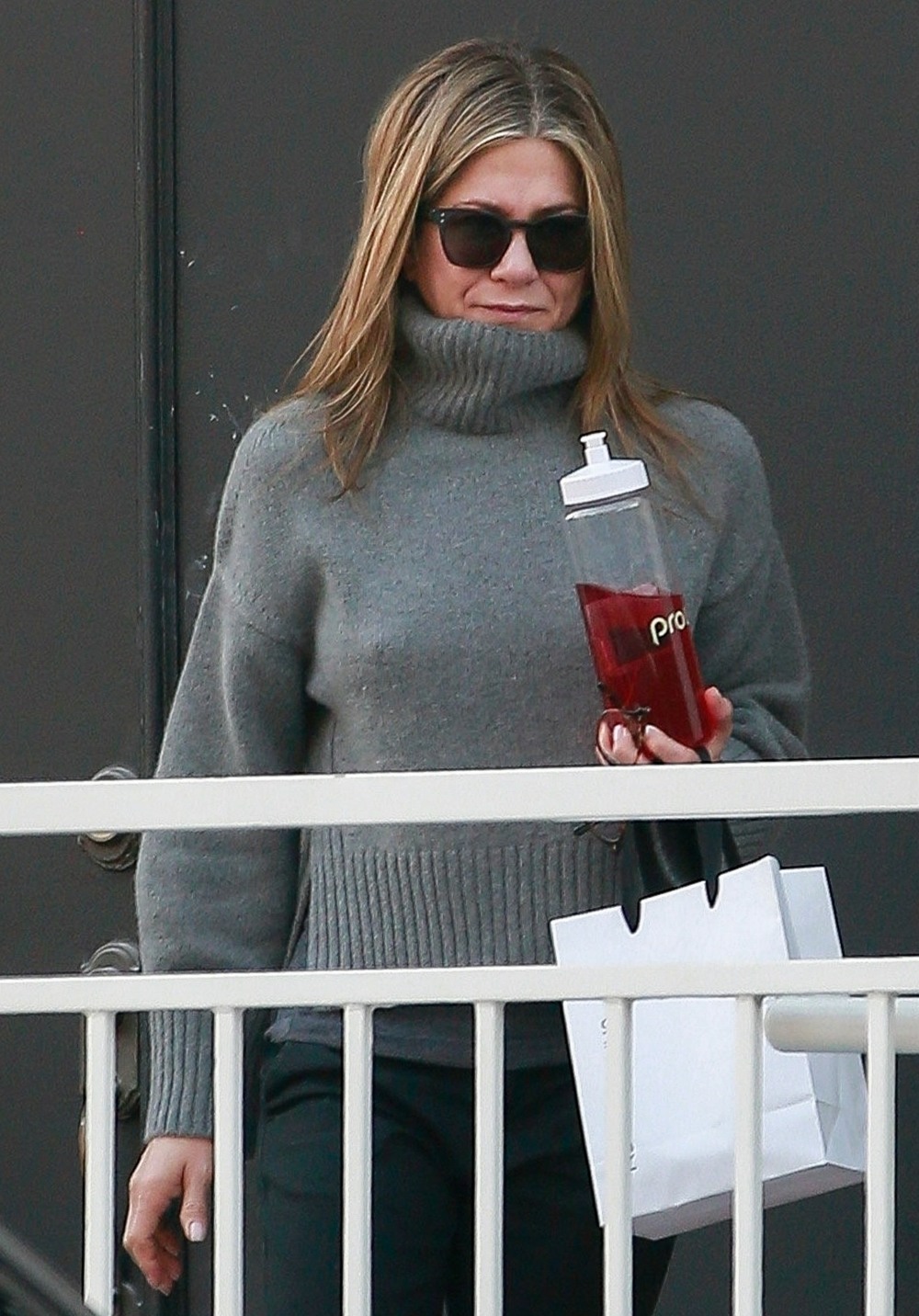 Photos courtesy of Avalon Red, Backgrid.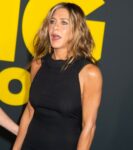 Jennifer Aniston at the Apple TV's The Morning Show World Premiere at David Geffen Hall on October 28, 2019 in New York city. Photograph: © Darla Khazei/PacificCoastNews. Los Angeles Office (PCN): +1 310.822.0419 UK Office (Avalon): +44 (0) 20 7421 6000 sales@pacificcoastnews.com,Image: 540365754, License: Rights-managed, Restrictions: WORLD RIGHTS – Los Angeles Office (PCN): +1 310.822.0419 UK Office (Avalon): +44 (0) 20 7421 6000 sales@pacificcoastnews.com, Model Release: no, Credit line: Darla Khazei/PacificCoastNews / Avalon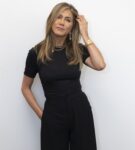 ** RIGHTS: ONLY UNITED STATES ** Beverly Hills, CA – Jennifer Aniston, who stars in the Apple TV series 'The Morning Show', is photographed at the Wallis Annenberg Center in Beverly Hills, Pictured: Jennifer Aniston BACKGRID USA 15 AUGUST 2019 BYLINE MUST READ: MediaPunch / BACKGRID USA: +1 310 798 9111 / usasales@backgrid.com UK: +44 208 344 2007 / uksales@backgrid.com *UK Clients – Pictures Containing Children Please Pixelate Face Prior To Publication*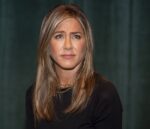 ** RIGHTS: ONLY UNITED STATES ** Beverly Hills, CA – Jennifer Aniston, who stars in the Apple TV series 'The Morning Show', is photographed at the Wallis Annenberg Center in Beverly Hills, Pictured: Jennifer Aniston BACKGRID USA 15 AUGUST 2019 BYLINE MUST READ: MediaPunch / BACKGRID USA: +1 310 798 9111 / usasales@backgrid.com UK: +44 208 344 2007 / uksales@backgrid.com *UK Clients – Pictures Containing Children Please Pixelate Face Prior To Publication*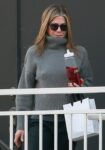 Beverly Hills, CA – Jennifer Aniston clutches her shopping bag and drink as she emerges from the back door of Hollywood facialist Shani Darden's flagship studio in Beverly Hills. Pictured: Jennifer Aniston BACKGRID USA 15 JANUARY 2020 USA: +1 310 798 9111 / usasales@backgrid.com UK: +44 208 344 2007 / uksales@backgrid.com *UK Clients – Pictures Containing Children Please Pixelate Face Prior To Publication*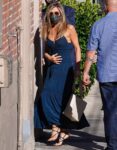 Hollywood, CA – Jennifer Aniston seen arriving at Jimmy Kimmel Live in Hollywood. Pictured: Jennifer Aniston BACKGRID USA 13 SEPTEMBER 2021 USA: +1 310 798 9111 / usasales@backgrid.com UK: +44 208 344 2007 / uksales@backgrid.com *UK Clients – Pictures Containing Children Please Pixelate Face Prior To Publication*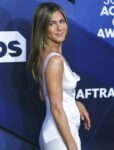 (200120) — LOS ANGELES, Jan. 20, 2020 () — Actress Jennifer Aniston attends the 26th Annual Screen Actors Guild (SAG) Awards held at the Shrine Auditorium in Los Angeles, the United States, Jan. 19, 2020. (/Li Ying)