For all the talk about the "body language" and "frostiness" between the Duke and Duchess of Sussex and the Duke and Duchess of Cambridge, there was no public interaction between the Prince of Wales, Duchess of Cornwall and the Sussexes either. Everything about Friday's service at St. Paul's Cathedral was choreographed precisely so that Charles, Camilla, William and Kate would not have to be in the same frame at Harry or Meghan, or speak to them whatsoever in public. Now, we also know that Charles and the Queen did a lot to ease Harry and Meghan's path for this visit. That much was clear. It's also clear that Harry and Charles have had *some* contact in recent months, especially with Charles and Camilla seeing the Sussexes on their April visit. So… this isn't surprising: Harry and Meghan apparently went to Clarence House on Friday morning before the church service.
Prince Harry and Meghan Markle were seen leaving Clarence House after meeting with Prince Charles at his London residence this morning, it has been claimed. The Sussexes were reportedly seen leaving his home shortly before Friday morning's National Service of Thanksgiving. After leaving, they were followed not long after by the Prince of Wales and Camilla, the Duchess of Cornwall.
Clarence House and Buckingham Palace has refused to comment on reports that the Queen has already met the couple's daughter Lilibet. But Vanity Fair reports Harry and Meghan met with Charles before the service, which the Queen was forced to sit out.
Some British outlets are going with "secret talks," but as always, there's a difference between discreet and secretive. I think Harry and Charles are quietly and discreetly talking and they're trying to work through some things. Is everything perfect between them? No. Will all of their hatchets be buried? No. But they're grown men and I genuinely hope they can work something out where they can at least talk. I would also hope that Charles showed an eagerness to at least see and spend time with his grandchildren.
In the New York Times's coverage of the Jubbly events, they describe this year as Charles's "soft launch" as eventual monarch, with Peter Hunt calling him "the de facto, front-of-house head of state." Historian Ed Owens told the Times: "We're living through a regency in all but name. They've got no blueprint for what to do with a monarch who is so aged and so frail." I think that's important to remember too – what's happening between Charles and the Sussexes isn't just about an estrangement between father and son, it's about a soon-to-be king making peace with the prince who is partly a political asset and partly an existential political threat.
Photos courtesy of Avalon Red, Instar.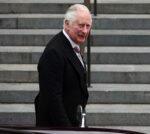 North America Rights Only, London, England – 20220603- National Service of Thanksgiving On Day Two Of The Platinum Jubilee Celebrations -PICTURED: Prince Charles -PHOTO by: PA Images/INSTARimages.com -67258492 Disclaimer: This is an editorial, rights-managed image. Please contact INSTAR Images for licensing fee and rights information at sales@instarimages.com or call +1 212 414 0207. This image may not be published in any way that is, or might be deemed to be, defamatory, libelous, pornographic, or obscene. Please consult our sales department for any clarification needed prior to publication and use. INSTAR Images reserves the right to pursue unauthorized users of this material. If you are in violation of our intellectual property rights or copyright you may be liable for damages, loss of income, any profits you derive from the unauthorized use of this material and, where appropriate, the cost of collection and/or any statutory damages awarded For images containing underage children: Be advised that some Countries may have restricted privacy laws against publishing images of underage children. Inform yourself! Underage children may need to be removed or have their face pixelated before publishing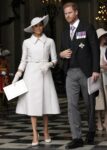 North America Rights Only, London, England – 20220603- National Service of Thanksgiving On Day Two Of The Platinum Jubilee Celebrations -PICTURED: Meghan Duchess of Sussex and Prince Harry -PHOTO by: PA Images/INSTARimages.com -67259712 Disclaimer: This is an editorial, rights-managed image. Please contact INSTAR Images for licensing fee and rights information at sales@instarimages.com or call +1 212 414 0207. This image may not be published in any way that is, or might be deemed to be, defamatory, libelous, pornographic, or obscene. Please consult our sales department for any clarification needed prior to publication and use. INSTAR Images reserves the right to pursue unauthorized users of this material. If you are in violation of our intellectual property rights or copyright you may be liable for damages, loss of income, any profits you derive from the unauthorized use of this material and, where appropriate, the cost of collection and/or any statutory damages awarded For images containing underage children: Be advised that some Countries may have restricted privacy laws against publishing images of underage children. Inform yourself! Underage children may need to be removed or have their face pixelated before publishing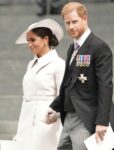 North America Rights Only, London, England – 20220603- National Service of Thanksgiving On Day Two Of The Platinum Jubilee Celebrations -PICTURED: Meghan Duchess of Sussex and Prince Harry -PHOTO by: PA Images/INSTARimages.com -67259391 Disclaimer: This is an editorial, rights-managed image. Please contact INSTAR Images for licensing fee and rights information at sales@instarimages.com or call +1 212 414 0207. This image may not be published in any way that is, or might be deemed to be, defamatory, libelous, pornographic, or obscene. Please consult our sales department for any clarification needed prior to publication and use. INSTAR Images reserves the right to pursue unauthorized users of this material. If you are in violation of our intellectual property rights or copyright you may be liable for damages, loss of income, any profits you derive from the unauthorized use of this material and, where appropriate, the cost of collection and/or any statutory damages awarded For images containing underage children: Be advised that some Countries may have restricted privacy laws against publishing images of underage children. Inform yourself! Underage children may need to be removed or have their face pixelated before publishing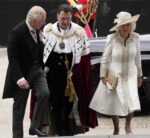 Britain's Prince Charles and Camilla, Duchess of Cornwall arrive for a service of thanksgiving for the reign of Queen Elizabeth II at St Paul's Cathedral in London, Friday, June 3, 2022 on the second of four days of celebrations to mark the Platinum Jubilee. The events over a long holiday weekend in the U.K. are meant to celebrate the monarch's 70 years of service.,Image: 696616918, License: Rights-managed, Restrictions: -, Model Release: no, Credit line: Matt Dunham / Avalon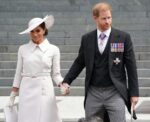 The Duke and Duchess of Sussex leave the National Service of Thanksgiving at St Paul's Cathedral, London, on day two of the Platinum Jubilee celebrations for Queen Elizabeth II. The National Service marks The Queen's 70 years of service to the people of the United Kingdom, the Realms and the Commonwealth. Public service is at the heart of the event and over 400 recipients of Honours in the New Year or Birthday Honours lists have been invited in recognition of their contribution to public life. Drawn from all four nations of the United Kingdom, they include NHS and key workers, teaching staff, public servants, and representatives from the Armed Forces, charities, social enterprises and voluntary groups.,Image: 696633859, License: Rights-managed, Restrictions: -, Model Release: no, Credit line: Kirsty O'Connor / Avalon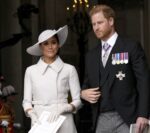 Prince Harry and Meghan Markle, Duke and Duchess of Sussex leave after a service of thanksgiving for the reign of Queen Elizabeth II at St Paul's Cathedral in London, Friday, June 3, 2022 on the second of four days of celebrations to mark the Platinum Jubilee. The events over a long holiday weekend in the U.K. are meant to celebrate the monarch's 70 years of service.,Image: 696640808, License: Rights-managed, Restrictions: -, Model Release: no, Credit line: Matt Dunham / Avalon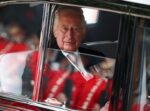 North America Rights Only, London, England – 20220603- National Service of Thanksgiving On Day Two Of The Platinum Jubilee Celebrations -PICTURED: Prince Charles -PHOTO by: PA Images/INSTARimages.com -67258493 Disclaimer: This is an editorial, rights-managed image. Please contact INSTAR Images for licensing fee and rights information at sales@instarimages.com or call +1 212 414 0207. This image may not be published in any way that is, or might be deemed to be, defamatory, libelous, pornographic, or obscene. Please consult our sales department for any clarification needed prior to publication and use. INSTAR Images reserves the right to pursue unauthorized users of this material. If you are in violation of our intellectual property rights or copyright you may be liable for damages, loss of income, any profits you derive from the unauthorized use of this material and, where appropriate, the cost of collection and/or any statutory damages awarded For images containing underage children: Be advised that some Countries may have restricted privacy laws against publishing images of underage children. Inform yourself! Underage children may need to be removed or have their face pixelated before publishing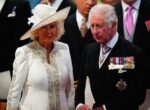 North America Rights Only, London, England – 20220603- National Service of Thanksgiving On Day Two Of The Platinum Jubilee Celebrations-PICTURED: Camilla Duchess of Cornwall and Prince Charles-PHOTO by: PA Images/INSTARimages.com-67259151Disclaimer:This is an editorial, rights-managed image. Please contact INSTAR Images for licensing fee and rights information at sales@instarimages.com or call +1 212 414 0207. This image may not be published in any way that is, or might be deemed to be, defamatory, libelous, pornographic, or obscene. Please consult our sales department for any clarification needed prior to publication and use. INSTAR Images reserves the right to pursue unauthorized users of this material. If you are in violation of our intellectual property rights or copyright you may be liable for damages, loss of income, any profits you derive from the unauthorized use of this material and, where appropriate, the cost of collection and/or any statutory damages awardedFor images containing underage children: Be advised that some Countries may have restricted privacy laws against publishing images of underage children. Inform yourself! Underage children may need to be removed or have their face pixelated before publishing