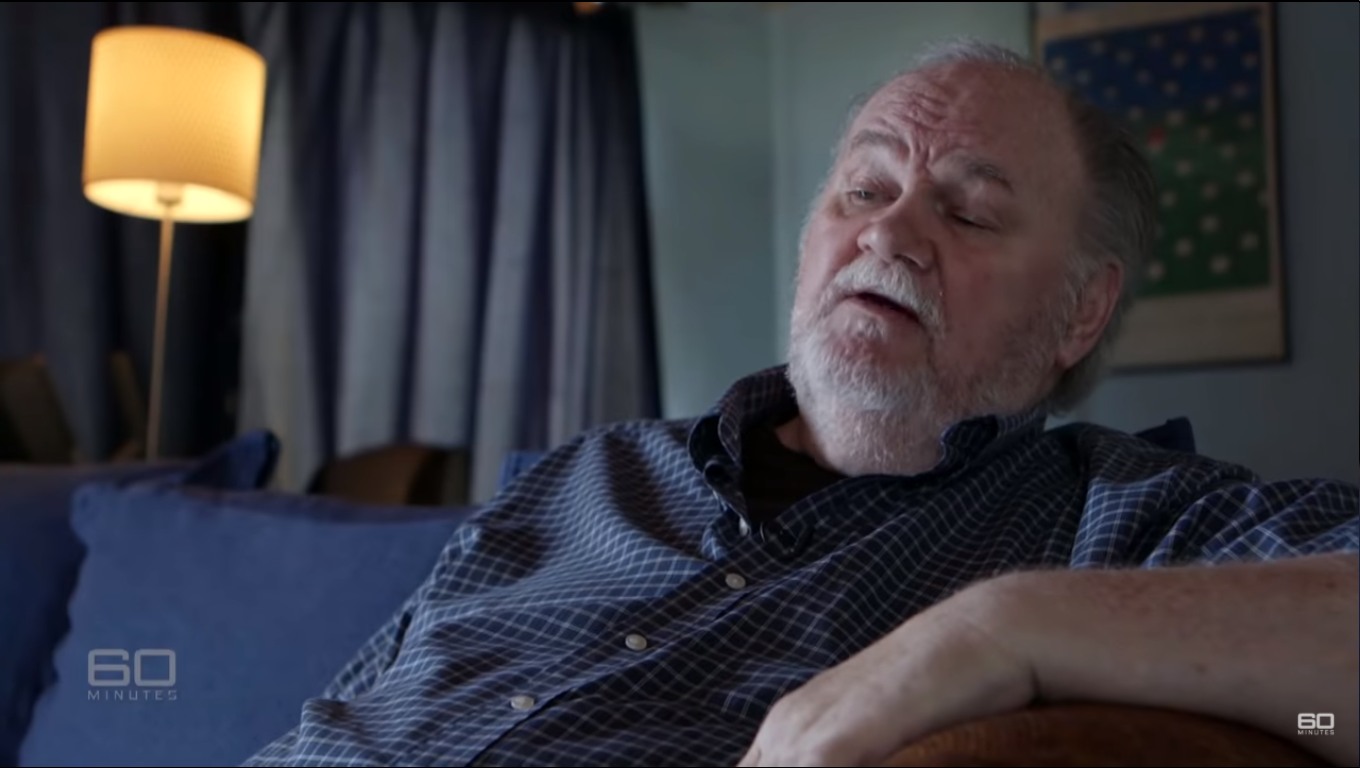 In April, Dan Wootton personally invited Thomas Markle to fly into England for the Platinum Jubbly. Wootton and ITV planned to pay for Toxic Tom to fly out and they were going to film him in and around Windsor Castle. Their big plan was to somehow force Toxic Tom to show up somewhere, hoping for a face-to-face meeting with the Duchess of Sussex. If they couldn't set that up, it was enough to simply bang on and on about how Meghan is horrible for cutting toxic, manipulative, emotionally abusive trash out of her life. Well, now it looks like Toxic Tom won't make it. According to TMZ, Thomas Markle has been hospitalized for stroke-like symptoms.
Meghan Markle's father might have suffered a stroke Monday night … as he was rushed to a hospital by ambulance. Paramedics loaded Thomas Markle into the ambulance in Tijuana, strapped an oxygen mask to his face and transported him around 9:30 PM to a hospital across the border in Chula Vista, CA.
Markle was admitted after fearing he was suffering a stroke. Thomas couldn't actually speak to paramedics, and had to write down his symptoms on a piece of paper. You'll recall, Meghan's dad said he suffered 2 heart attacks right before her 2018 wedding to Prince Harry.
That happened just as he was in a tense standoff with his daughter and the Royals because he'd staged pics of himself getting ready for the wedding — and some people accused him of faking the medical crisis for sympathy. He never ended up going to the wedding, after all.
It's unclear what Thomas' condition is right now, but one of his close friends says he remains hospitalized. Markle had recently said he would be attending Queen Elizabeth's Jubilee celebrations in June. Looks like he might have to cancel yet another UK trip.
[From TMZ]
The timing is so remarkable! His "heart attacks" happened just days before the 2018 wedding, and now his stroke is happening just days before he was supposed to fly out for the Jubbly. As for what Toxic Tom has been up to recently, he's still got his YouTube channel and he's apparently been stalking his ex-wife and joking about how he should buy the house next to hers. And in case you needed the macabre absurdity of this situation underlined, please read this portion of Dan Wootton's Daily Mail exclusive, in which he's terribly mad at TMZ for ruining his exclusive, but he makes it up by getting a statement from Samantha Markle in which she blames Meghan.
Days before he was due to fly to London for the first time for the Queen's Platinum Jubilee, the Duchess of Sussex's father Thomas Markle has suffered a major stroke that has seen him lose his speech. He is currently receiving urgent medical treatment in an American hospital.
I am devastated to report this news, just seven days before Thomas would have joined me in London to celebrate the Queen's 70th year on the throne for a TV special on my GB News show, fulfilling his long-held wish to visit Windsor Castle. But, in a cruel twist of fate, he will now be unable to make the trip as he recovers in hospital, just like he missed his daughter's wedding to the Duke of Sussex after suffering from a heart attack.
I have been aware of the stroke since this morning and had agreed with both Thomas and his distraught daughter Samantha not to report the news while he underwent further tests to establish the severity of the stroke. But a high-profile American website has received information from within the hospital, meaning news of his stroke was about to break.
Samantha Markle told me: 'My father is recovering in hospital. We ask for privacy for the family, for his health and wellbeing. He just needs peace and rest. Godspeed. We are praying. He just needs some rest. It's a travesty how much he's been tortured and how much he's had to go through thanks to my sister's disregard the past few years. That is unforgivable.'
[From The Daily Mail]
"It's a travesty how much he's been tortured and how much he's had to go through thanks to my sister's disregard the past few years." He has sold out his daughter at every turn, from staging photos, lying constantly, selling Meghan's childhood photos and giving interviews scripted by British tabloid journalists. Wootton goes on to blame "the so-called Sussex Squad of Twitter trolls" for Tom's stroke because they… are appalled by Toxic Tom's disgusting YouTube channel. Wootton also complains about how Thomas "has been left to fund his own medical treatment." Surely Wootton will cut him another check then? Samantha has also made thousands of dollars from lying about Meghan, why doesn't Samantha pay? Wootton also makes a point of writing this: "That emotional anguish has dominated Thomas's thinking and his overwhelming wish is that he is able to meet his grandchildren, Archie, three, and Lilibet, 11 months, before it is too late." F–king psychopath.
EXCLUSIVE Meghan's father Thomas Markle has suffered a major stroke and is receiving emergency treatment in an American hospital, his daughter Samantha confirms to me in a searing and emotional statement criticising the Duchess of Sussex.https://t.co/a7MvRRfk17
— Dan Wootton (@danwootton) May 24, 2022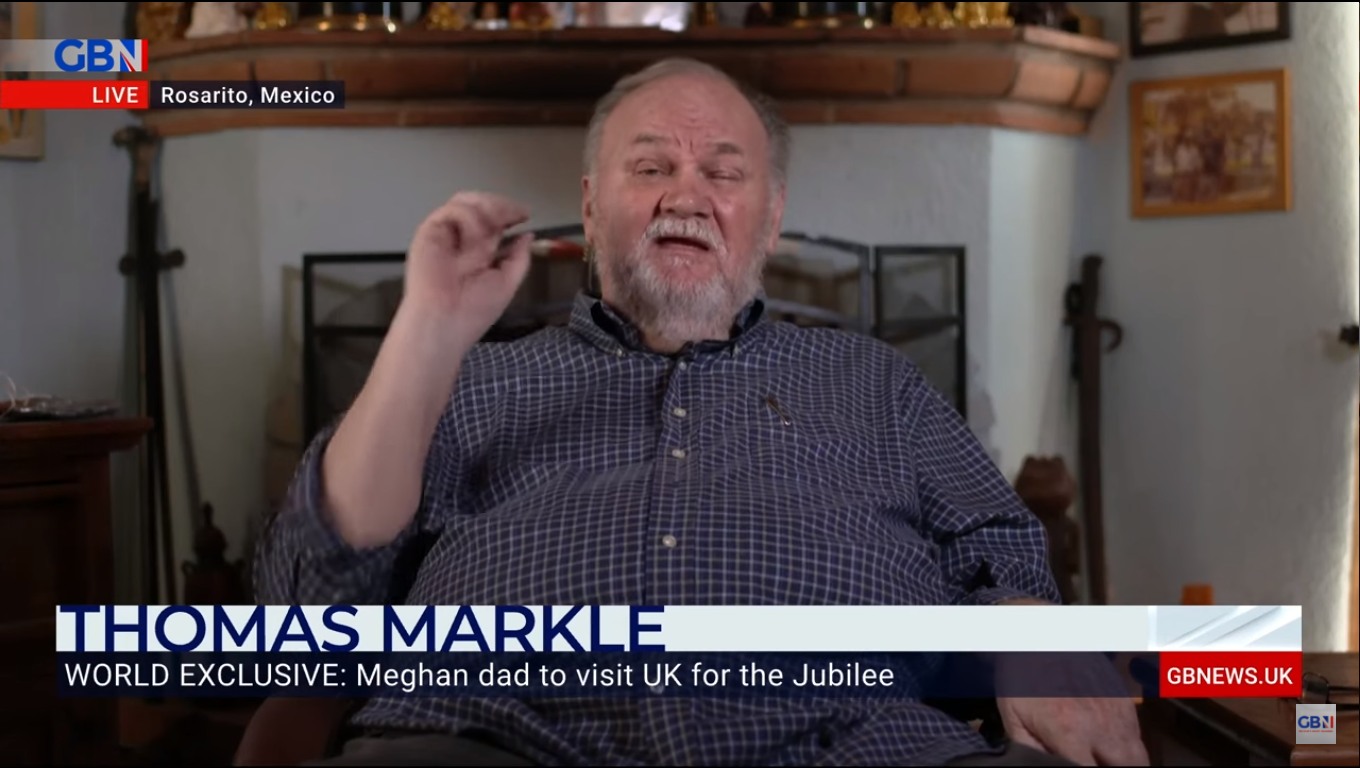 Photos courtesy of GB News and 60 Minutes Australia.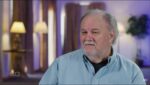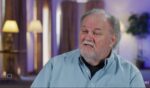 Former US President Barack Obama adjusts his headphones as he attends a panel discussion held in front of the Brandenburg Gate at the German Protestant Church Congress in Berlin, Germany, 25 May 2017. Photo: Ralf Hirschberger/-Zentralbild/,Image: 525735530, License: Rights-managed, Restrictions: UK and US ONLY – DIRECT SALES ONLY- Fee Payable Upon Reproduction – For queries contact Avalon.red – sales@avalon.red London: +44 (0) 20 7421 6000 Los Angeles: +1 (310) 822 0419 Berlin: +49 (0) 30 76 212 251, Model Release: no, Credit line: Ralf Hirschberger / DPA Picture Alliance / Avalon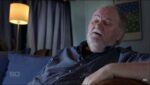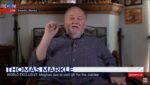 North America Rights Only – Kingston, Jamaica -20220324-Royal Visit to the Caribbean – Day 6 Prince William and Catherine Duchess of Cambridge attend the inaugural Commissioning Parade for service personnel from across the Caribbean who have recently completed the Caribbean Military Academy's Officer Training Program, in Kingston, Jamaica, on day six of their tour of the Caribbean on behalf of the Queen to mark her Platinum Jubilee. -PICTURED: Prince William and Catherine Duchess of Cambridge -PHOTO by: Jane Barlow/PA Images/INSTARimages.com Disclaimer: This is an editorial, rights-managed image. Please contact INSTAR Images for licensing fee and rights information at sales@instarimages.com or call +1 212 414 0207. This image may not be published in any way that is, or might be deemed to be, defamatory, libelous, pornographic, or obscene. Please consult our sales department for any clarification needed prior to publication and use. INSTAR Images reserves the right to pursue unauthorized users of this material. If you are in violation of our intellectual property rights or copyright you may be liable for damages, loss of income, any profits you derive from the unauthorized use of this material and, where appropriate, the cost of collection and/or any statutory damages awarded For images containing underage children: Be advised that some Countries may have restricted privacy laws against publishing images of underage children. Inform yourself! Underage children may need to be removed or have their face pixelated before publishing