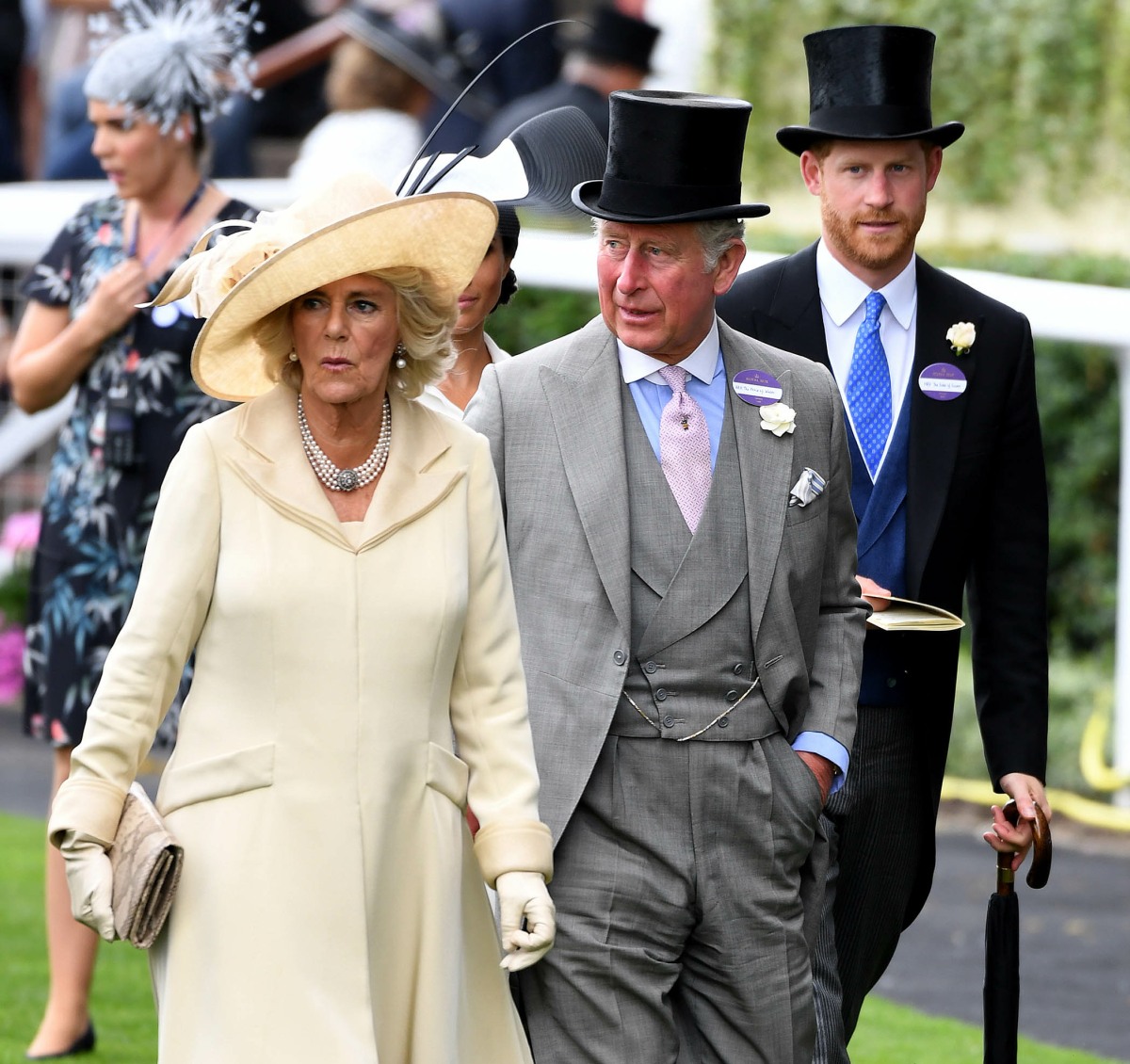 I've always believed that the "Prince Harry loathes the Duchess of Cornwall and plans to slam her in his memoir" storyline came from Clarence House. The story always seemed sourced directly from Prince Charles or his closest aides, that Charles was deeply worried that Harry would say something (anything) negative about his "beloved" Camilla. Somehow, those "fears" became established fact in the minds of royal reporters, meaning they are all just reporting it straight these days, that Harry's memoir will be a burn book devoted to how much he hates Camilla. Now, why would Charles do that? I think Chuck can't help himself. Camilla is his obsession and Camilla's "position" as future Queen Consort still feels quite tenuous to him, because he believes the public won't accept her. So Charles is projecting all of his insecurities onto Harry. Last week, there was a story that Harry is already refusing to go to Charles's coronation because Harry doesn't want to see Camilla crowned Queen Consort. Which brings us to this Telegraph story:
They are just obsessed with the idea that Harry is going to burn Camilla: Harry, whose autobiography is out in the autumn, "needs a new target and she [the Duchess] will do", said one friend. "I'm sure he will say some unkind things about her, or try to make her a 'baddy', but that doesn't mean it's real."
Coronation drama: Of reports that the Duke will not return to Britain for his father's future coronation, they added: "If the strategy is to create drama, this creates drama."
Charles says Harry has always known about 'Queen Consort Camilla': Clarence House has this week firmly denied a report in Private Eye that a "red line" has been drawn by Prince Harry, who allegedly said he has "no intention" of attending the coronation of a future King Charles if he is crowned side-by-side with Queen Camilla. Sources pointed out that while news that Camilla will one day be known as Queen was a surprise to members of the public, it would not be a shock to a Prince who would have been party to palace thoughts on the matter since his father re-married in 2005.
Harry has been historically ambivalent towards Camilla: The relationship between the Duchess and her younger stepson has become an unexpected talking point in recent weeks, after Tina Brown's Palace Papers depicted a long history of resentment from Prince Harry which had left him "very angry" that she will one day be "Queen Camilla". In fact, said sources, their interactions have not always been difficult, with the young Prince Harry more likely to act as ice-breaker to smooth over their meetings with his father and brother. One characterised the Prince's historic approach to her as "acceptance, occasional pangs of guilt and ambivalence".
Harry began to ignore Camilla: As the Duke spoke more about his mother's memory, one source speculated, his thoughts on the Duchess had hardened. Towards the end of his time in the Royal Family before moving to California, another claimed, the Duke of Sussex had tended to ignore Camilla's presence in private despite several warm public appearances together.
Camilla is the easy target? One royal source insisted that it would be a "surprise" to read Prince Harry particularly taking aim at Camilla, but friends remain concerned that having criticised his father and brother publicly she is the next obvious "easy target". "It's another story that has not been shut down that allows the saga to continue," one said.
[From The Telegraph]
This is incredibly bizarre, right? "It's another story that has not been shut down that allows the saga to continue…" Harry has not been the one briefing Richard Kay and Robert Jobson and everyone else about what he really thinks of Camilla. Charles has briefed all of those people about what HE fears are Harry's true feelings. And then Charles expected Harry to what? Come out and deny all of the stories Charles planted? If anything, it's clear that Harry knows exactly who angers him, and those people are Charles and William. Both of whom are very worried about Harry's memoir, that's clear.
Again, I'll say this: all of the stories about Harry's true feelings about Camilla are coming from Clarence House. That's it. It's not Harry saying anything. They're trying to bait him into saying something and I have no idea why.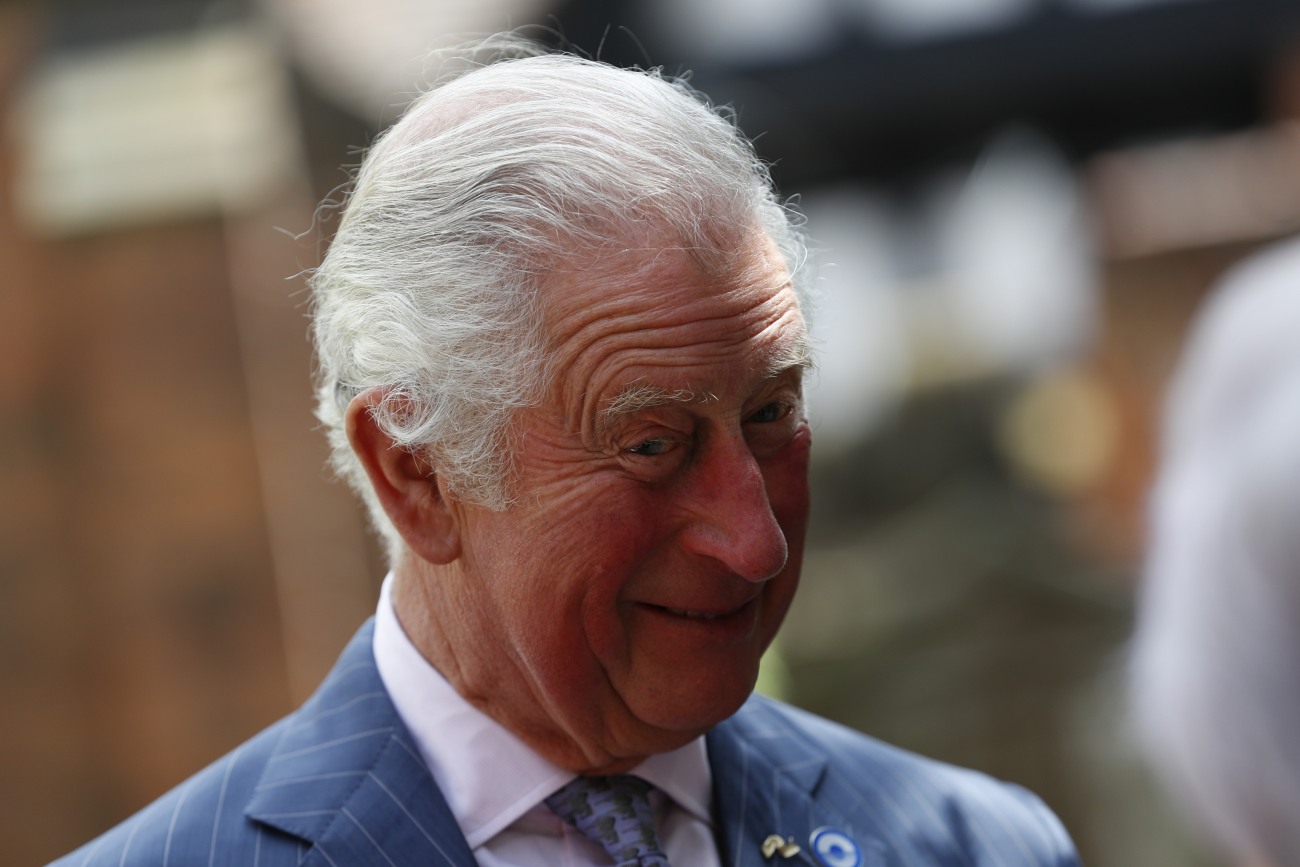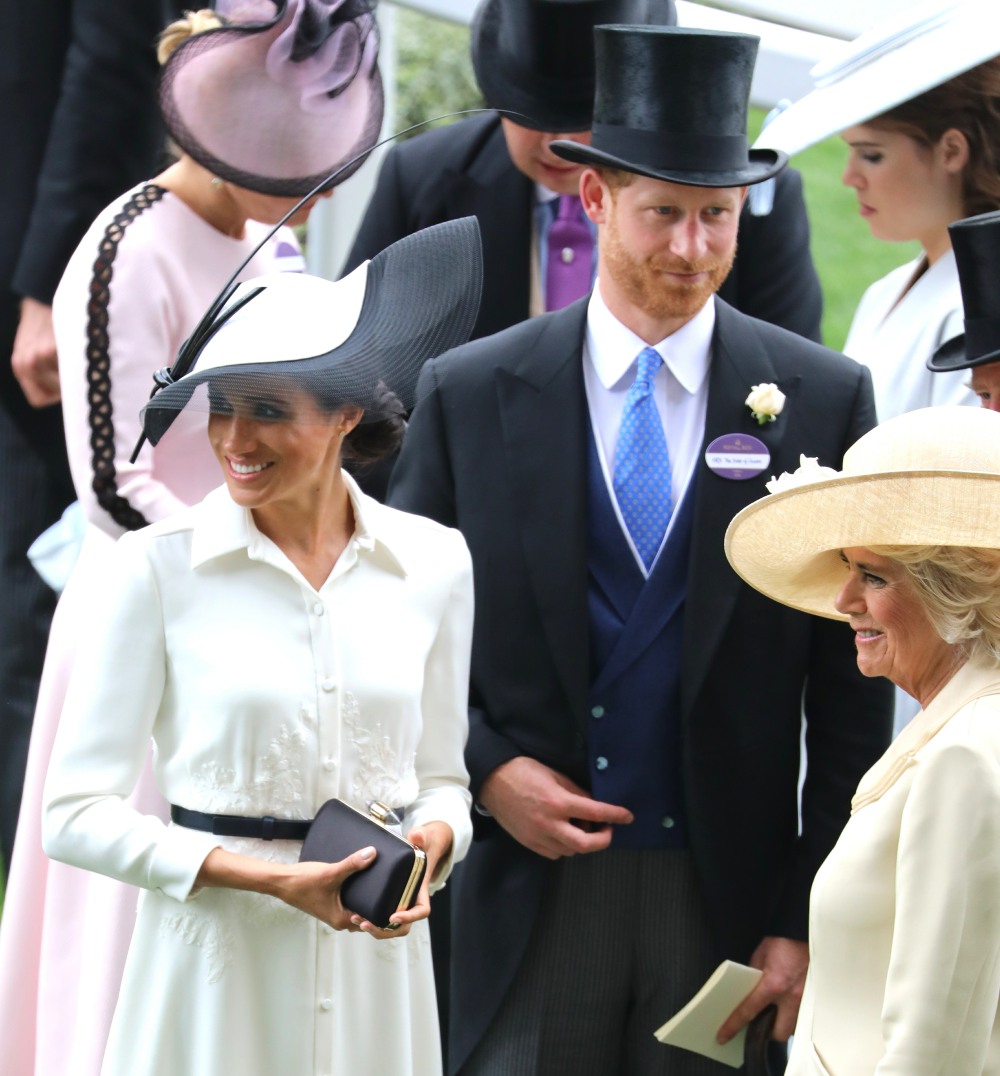 Photos courtesy of Avalon Red, Instar, WENN.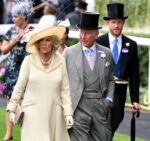 USA Rights Only – London, UK -20180619-Royals Attending Royal Ascot Day at Ascot Racecourse -PICTURED: Camilla Duchess of Cornwall, Meghan Duchess of Sussex, Prince Charles and Prince Harry -PHOTO by: PA Images/INSTARimages.com -37087480.jpg This is an editorial, rights-managed image. Please contact Instar Images LLC for licensing fee and rights information at sales@instarimages.com or call +1 212 414 0207 This image may not be published in any way that is, or might be deemed to be, defamatory, libelous, pornographic, or obscene. Please consult our sales department for any clarification needed prior to publication and use. Instar Images LLC reserves the right to pursue unauthorized users of this material. If you are in violation of our intellectual property rights or copyright you may be liable for damages, loss of income, any profits you derive from the unauthorized use of this material and, where appropriate, the cost of collection and/or any statutory damages awarded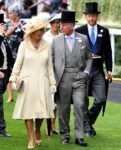 USA Rights Only – London, UK -20180619-Royals Attending Royal Ascot Day at Ascot Racecourse-PICTURED: Camilla Duchess of Cornwall, Meghan Duchess of Sussex, Prince Charles and Prince Harry-PHOTO by: PA Images/INSTARimages.com-37087496.jpgThis is an editorial, rights-managed image. Please contact Instar Images LLC for licensing fee and rights information at sales@instarimages.com or call +1 212 414 0207 This image may not be published in any way that is, or might be deemed to be, defamatory, libelous, pornographic, or obscene. Please consult our sales department for any clarification needed prior to publication and use. Instar Images LLC reserves the right to pursue unauthorized users of this material. If you are in violation of our intellectual property rights or copyright you may be liable for damages, loss of income, any profits you derive from the unauthorized use of this material and, where appropriate, the cost of collection and/or any statutory damages awarded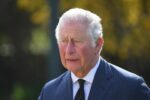 EMBARGOED TO 1100 THURSDAY APRIL 15 The Prince of Wales visits the gardens of Marlborough House, London, to view the flowers and messages left by members of the public outside Buckingham Palace following the death of the Duke of Edinburgh on April 10. Picture date: Thursday April 15, 2021.,Image: 605693713, License: Rights-managed, Restrictions: NO UK USE FOR 48 HOURS, Model Release: no, Credit line: Avalon.red / Avalon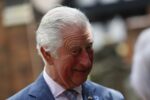 COVENTRY, ENGLAND РMAY 25: Prince Charles, Prince of Wales, Patron of The Almshouse Association, celebrates the Association's 75th anniversary during a visit to the Coventry Church Municipal Charities Bond's Hospital on May 25, 2021 in Coventry, England.,Image: 612626492, License: Rights-managed, Restrictions: , Model Release: no, Credit line: Darren Staples / Avalon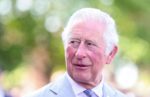 EXETER, UNITED KINGDOM – JULY 19: Prince Charles, Prince of Wales arrives at Exeter Cathedral on July 19, 2021 in Exeter, United Kingdom. Founded in 1050, The Cathedral continues to offer daily Christian worship and choral music, alongside its roles as a community hub, heritage destination and venue for concerts and events. It is home to an extensive library and archive, housing important treasures such as the Exeter Book 'Äě thought to be the world'Äôs oldest surviving book of English literature. The visit celebrates the city'Äôs designation as a UNESCO City of Literature and launch of The Royal College of Nursing'Äôs Prince of Wales Nursing Cadet Scheme in England.,Image: 622196908, License: Rights-managed, Restrictions: , Model Release: no, Credit line: Chris Jackson / Avalon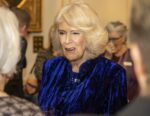 HRH Duchess of Cornwall hosting a reception for the British Equestrian teams from 2020 Tokyo Olympic Paralympic Games.,Image: 660835221, License: Rights-managed, Restrictions: , Model Release: no, Credit line: Steve Reigate / Avalon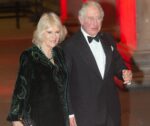 His Royal Highness – The Prince of Wales – Prince Charles and Her Royal Highness – Camilla, The Duchess Of Cornwall attend the British Asian Trust Reception at British Museum, London, England, UK on Wednesday 9 February, 2022.,Image: 661026812, License: Rights-managed, Restrictions: Please credit photographer and agency when publishing as Justin Ng/UPPA/Avalon., Model Release: no, Credit line: Justin Ng / Avalon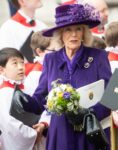 Her Royal Highness – Camilla, The Duchess of Cornwall departs The Commonwealth Day Service at Westminster Abbey, London, England, UK on Monday 14 March, 2022.,Image: 669688815, License: Rights-managed, Restrictions: Please credit photographer and agency when publishing as Justin Ng/UPPA/Avalon., Model Release: no, Credit line: Justin Ng / Avalon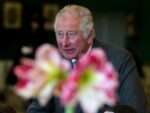 EMBARGOED TO 0001 TUESDAY APRIL 26 The Prince of Wales meeting children who have been learning about food as part of the Food For The Future, a pilot food education programme delivered by The Prince's Foundation, at Dumfries House in Cumnock, Ayrshire. Picture date: Monday April 25, 2022.,Image: 685948383, License: Rights-managed, Restrictions: NO UK USE FOR 48 HOURS- Fee Payable Upon reproduction – For queries contact Avalon sales@Avalon.red London +44 20 7421 6000 Los Angeles +1 310 822 0419 Berlin +49 30 76 212 251 Madrid +34 91 533 42 89, Model Release: no, Credit line: Avalon.red / Avalon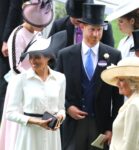 Royal Ascot 2018 – Day 1 Featuring: Meghan, Duchess of Sussex, Prince Harry, Duke of Sussex, Camilla, Duchess of Cornwall, meghan markle, Meghan Markle Where: Ascot, United Kingdom When: 18 Jun 2018 Credit: David Sims/WENN.com