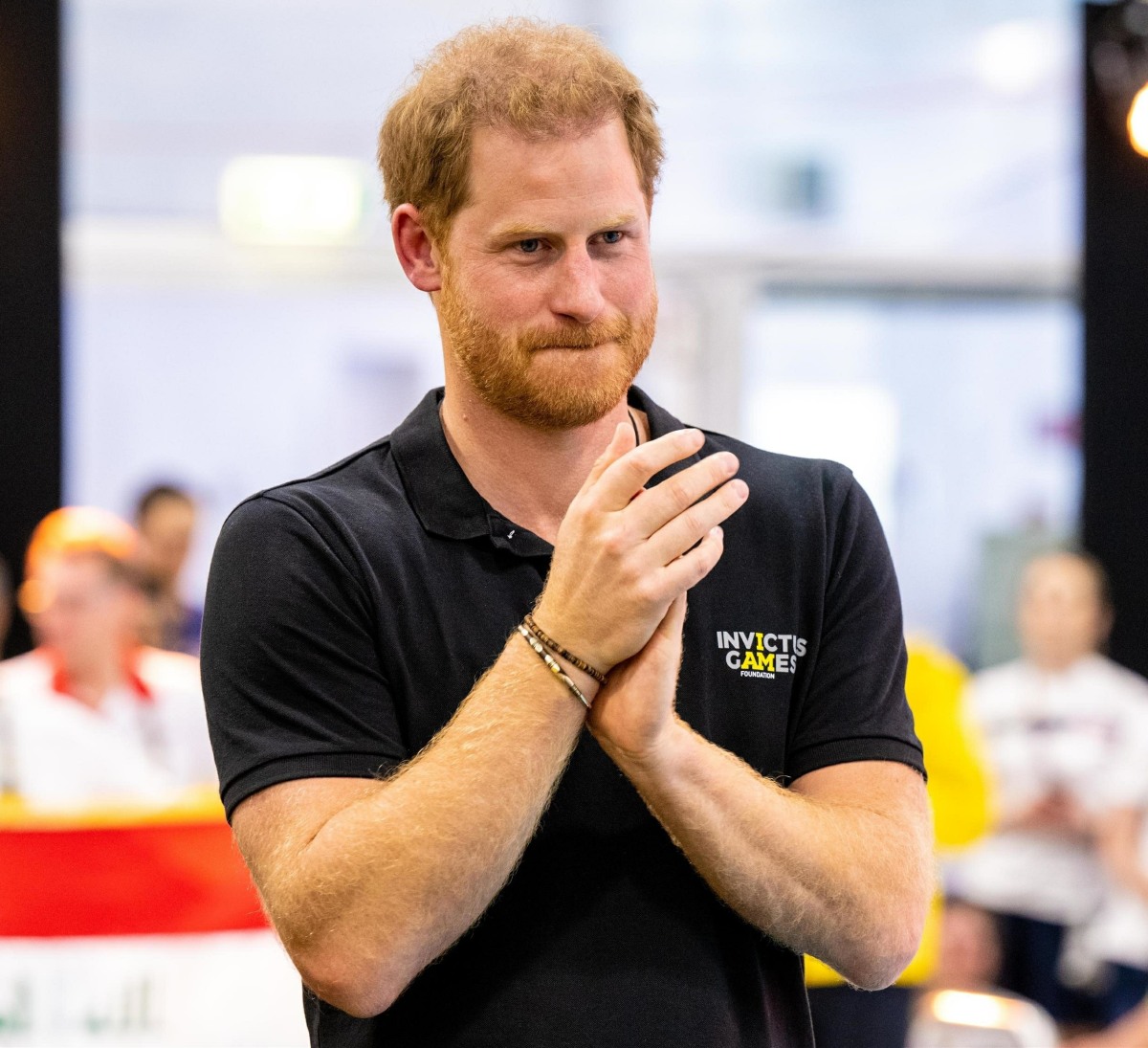 Prince Harry's full Today Show interview has aired, although as of this writing, they haven't put the full video online. Just the clips that Today has put on Twitter though… Harry is making so much news! And we've never really heard him talk about his kids this much. Before we get into the big pieces of news, let's hit some sweeter stuff. Harry told Hoda Kotb that his life "revolves around the kids as much as humanly possible" but "this whole working from home stuff is not all it's cracked up to be, certainly post-COVID, because it's really hard. But when your kids and you are in the same place, it's really hard to separate the work from them because they kind of overlap. So, I mean, Archie spends more time interrupting our Zoom calls…But he often gets us off them, as well, so that's also a nice thing." He also said that Archie has his cheeky personality and that "the cheekiness is something that keeps you alive."
Kotb asked Harry if he "misses his family" meaning the Windsors. Harry responded, "Yes, especially over the last two years. For most people, have they not missed their family? Right, the ability to get home? Of course, you know, that's a huge part of it." But when Hoda asked him if he specifically missed Charles and William, Harry deflected that like a pro, talking about his Invictus family and his family with Meghan: "For me, at the moment, I'm here to focus on these guys and these families, and giving everything I can. To make sure that they have the experience of a lifetime. That's my focus here, and then I leave here, I get back, and my focus is my family, who I miss massively." Harry also spoke at length about feeling his mother's presence in his life so much in the past two years:
Hoda actually has up-to-date information and she asked him the pressing question: is he going to attend the Platinum Jubbly??? Harry was noncommittal, saying there are different issues to be worked out. Keep this in mind for when the Daily Mail publishes 832 stories about Harry being "banned" from the Jubbly or how horrible he is for not confirming anything. He hasn't made up his mind and he won't go if the security issues have not been worked out.
Update: finally, the full video!!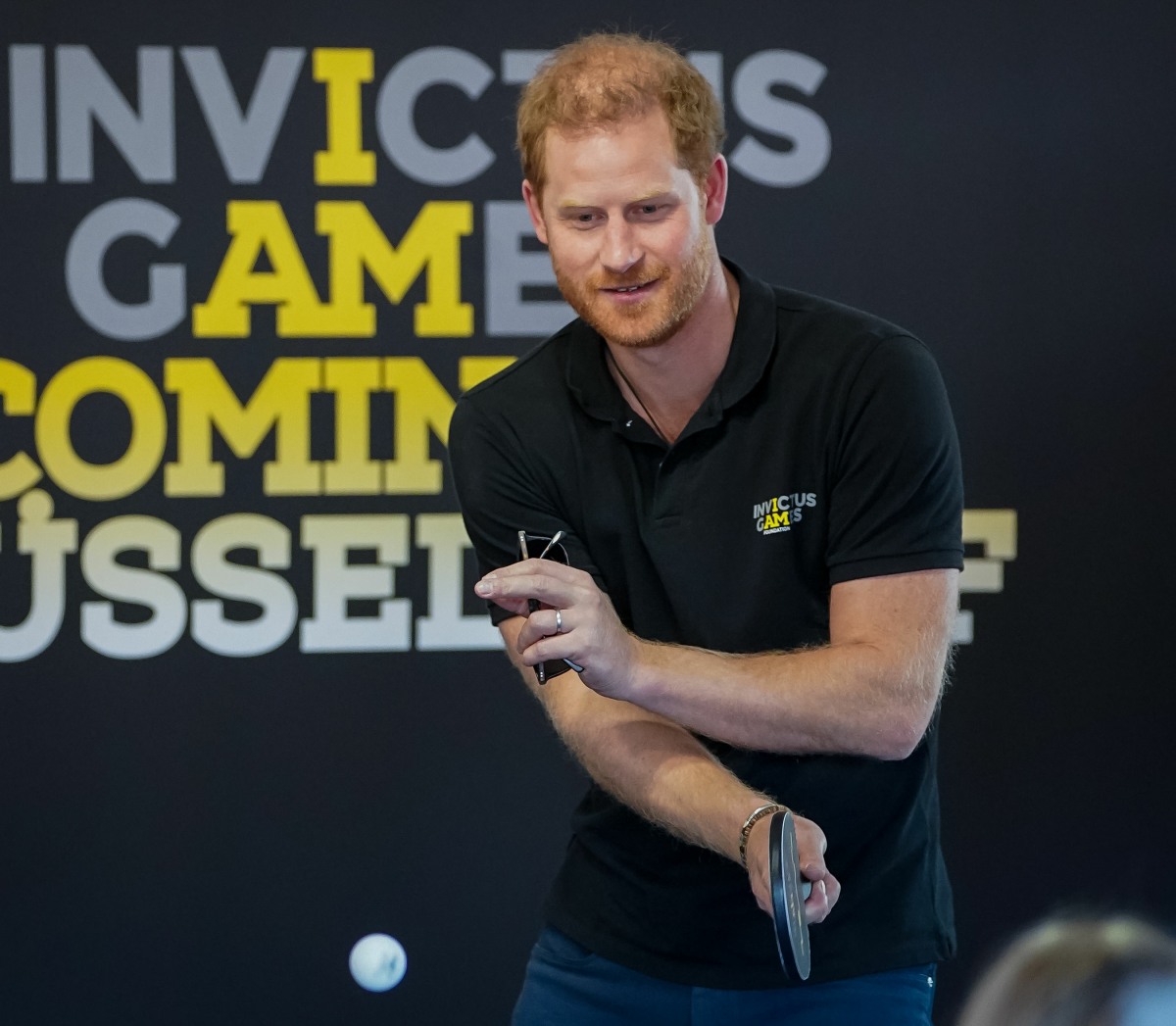 Photos courtesy of Instar, Backgrid.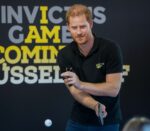 North America Rights Only – The Hague, Netherlands -20220419- Prince Harry plays table tennis at the Dusseldorf 2022 stand during the Invictus Games at Zuiderpark -PICTURED: Prince Harry -PHOTO by: Aaron Chown/PA Images/INSTARimages.com Disclaimer: This is an editorial, rights-managed image. Please contact INSTAR Images for licensing fee and rights information at sales@instarimages.com or call +1 212 414 0207. This image may not be published in any way that is, or might be deemed to be, defamatory, libelous, pornographic, or obscene. Please consult our sales department for any clarification needed prior to publication and use. INSTAR Images reserves the right to pursue unauthorized users of this material. If you are in violation of our intellectual property rights or copyright you may be liable for damages, loss of income, any profits you derive from the unauthorized use of this material and, where appropriate, the cost of collection and/or any statutory damages awarded For images containing underage children: Be advised that some Countries may have restricted privacy laws against publishing images of underage children. Inform yourself! Underage children may need to be removed or have their face pixelated before publishing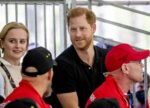 USA Rights Only, The Hague, Netherlands – 20220417- Prince Harry, Duke of Sussex attend the archery on the 2nd day of the 2020 Invictus Games, an international sporting event for wounded, injured and sick service personnel and veterans, at the Zuiderpark in The Hague. -PICTURED: Prince Harry -PHOTO by: DDP/INSTARimages.com -ddp_17044420 This is an editorial, rights-managed image. Please contact Instar Images LLC for licensing fee and rights information at sales@instarimages.com or call +1 212 414 0207 This image may not be published in any way that is, or might be deemed to be, defamatory, libelous, pornographic, or obscene. Please consult our sales department for any clarification needed prior to publication and use. Instar Images LLC reserves the right to pursue unauthorized users of this material. If you are in violation of our intellectual property rights or copyright you may be liable for damages, loss of income, any profits you derive from the unauthorized use of this material and, where appropriate, the cost of collection and/or any statutory damages awarded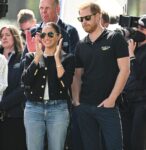 The Hague, NETHERLANDS – Prince Harry, Duke of Sussex and Meghan, Duchess of Sussex attend the Land Rover Challenge on Day 1 of the Invictus Games in The Hague, Zuiderpark, Netherlands. Pictured: Prince Harry – Duke of Sussex – Meghan – Duchess of Sussex BACKGRID USA 16 APRIL 2022 USA: +1 310 798 9111 / usasales@backgrid.com UK: +44 208 344 2007 / uksales@backgrid.com *UK Clients – Pictures Containing Children Please Pixelate Face Prior To Publication*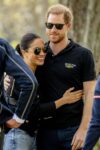 The Hague, NETHERLANDS – The Duke and Duchess of Sussex attended the Jaguar Land Rover Driving Challenge during the Invictus Games at Zuiderpark the Hague, Netherlands. Pictured: Prince Harry, Duke of Sussex, Meghan Markle, Duchess of Sussex BACKGRID USA 16 APRIL 2022 USA: +1 310 798 9111 / usasales@backgrid.com UK: +44 208 344 2007 / uksales@backgrid.com *UK Clients – Pictures Containing Children Please Pixelate Face Prior To Publication*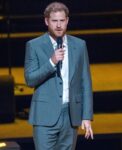 The Hague, NETHERLANDS – Prince Harry, Duke of Sussex and Meghan, Duchess of Sussex attend the opening ceremony of the Invictus Games in The Hague. Pictured: Prince Harry, Duke of Sussex BACKGRID USA 16 APRIL 2022 USA: +1 310 798 9111 / usasales@backgrid.com UK: +44 208 344 2007 / uksales@backgrid.com *UK Clients – Pictures Containing Children Please Pixelate Face Prior To Publication*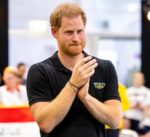 Hofbad, NETHERLANDS – Prince Harry, Duke of Sussex visits swimming matches at the 5th the Invictus Games at Hofbad in The Hague. Pictured: Prince Harry BACKGRID USA 19 APRIL 2022 USA: +1 310 798 9111 / usasales@backgrid.com UK: +44 208 344 2007 / uksales@backgrid.com *UK Clients – Pictures Containing Children Please Pixelate Face Prior To Publication*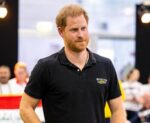 Hofbad, NETHERLANDS – Prince Harry, Duke of Sussex visits swimming matches at the 5th the Invictus Games at Hofbad in The Hague. Pictured: Prince Harry BACKGRID USA 19 APRIL 2022 USA: +1 310 798 9111 / usasales@backgrid.com UK: +44 208 344 2007 / uksales@backgrid.com *UK Clients – Pictures Containing Children Please Pixelate Face Prior To Publication*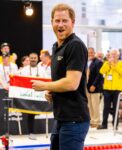 Hofbad, NETHERLANDS – Prince Harry, Duke of Sussex visits swimming matches at the 5th the Invictus Games at Hofbad in The Hague. Pictured: Prince Harry BACKGRID USA 19 APRIL 2022 USA: +1 310 798 9111 / usasales@backgrid.com UK: +44 208 344 2007 / uksales@backgrid.com *UK Clients – Pictures Containing Children Please Pixelate Face Prior To Publication*