Princess Charlene posted the Instagram, above, over the weekend. She looks worlds better in this photo. In many of the IGs she's posted from South Africa – where she's been since March/April – she's looked quite sick. And she has been quite sick, if the stories are to be believed. She was battling a severe ENT infection which has required multiple surgeries and hospitalizations. Charlene said last month that her aim was to return to Monaco in late October. Prince Albert said words about how he hopes it will be sooner than that, but who knows. She looks well enough to travel to me, which begs the question… why hasn't she returned? Why is she posting photos of herself in South Africa with rosary beads and what is presumably a Bible?
Last week, just after the big No Time To Die premiere in London, producers brought the film to Monaco for a smaller premiere. None of the stars were in Monte Carlo, but Cary Joji Fukunaga (the director) happily posed with Albert. The Prince's Palace also invited a glamorous blonde to attend the premiere and do some photos on Albert's arm: Sharon Stone. Sharon Stone loves to get dressed up, so here we are. She looked pretty happy to be in Monaco! I'm not trying to side-eye anything here. I suspect that Charlene probably feels like "if Sharon wants him, she can have him."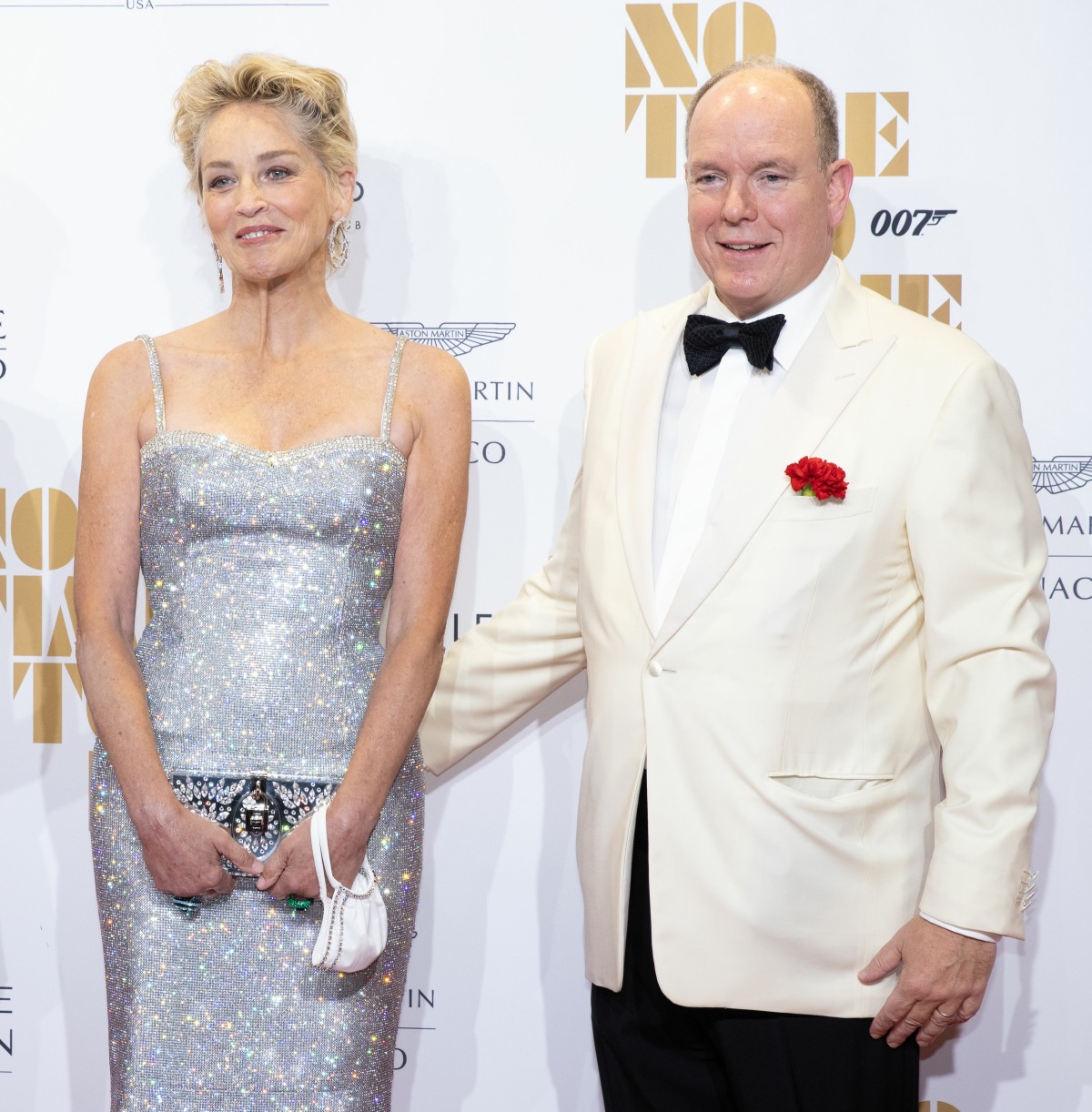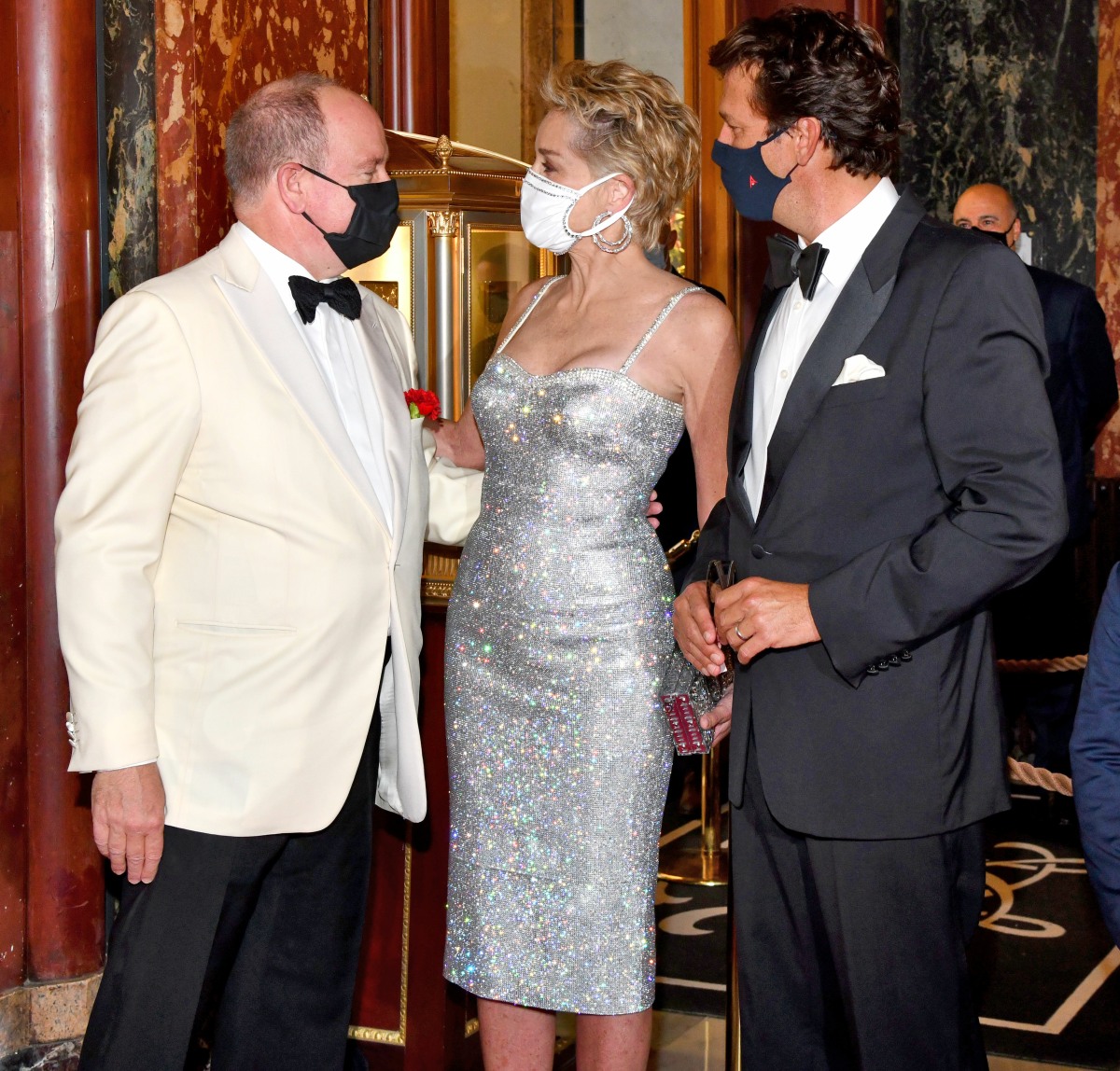 Photos courtesy of IG and Avalon Red.