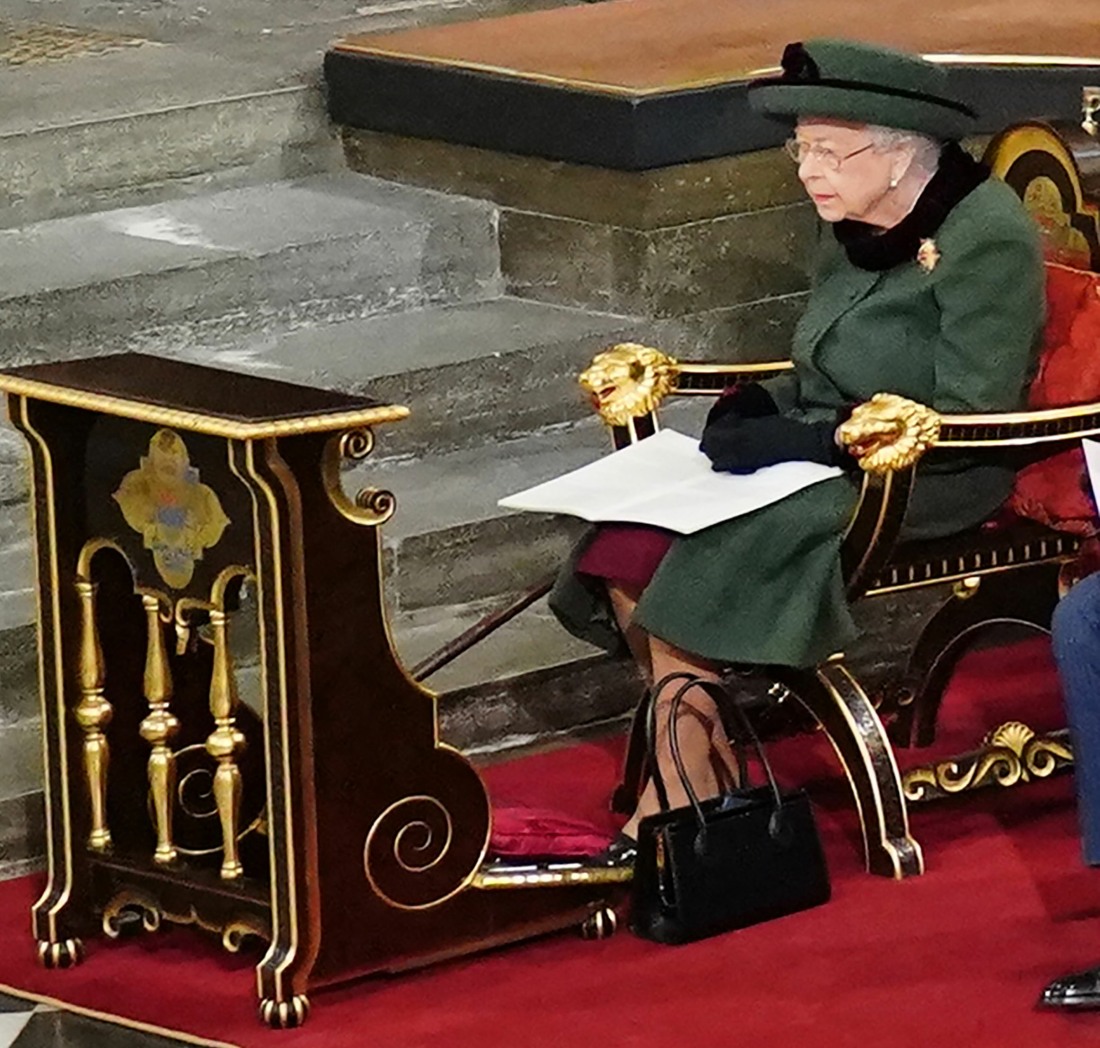 Lost in the terrible stagecraft of Prince Andrew escorting Queen Elizabeth down the aisle of Westminster Abbey was the fact that, despite her well-documented mobility issues, the Queen was able to walk with a cane and her son's support pretty well. It made me wonder if Tuesday was just a "good day" for her mobility. In any case, I do believe that the Queen does have big mobility issues despite her strong appearance, and I also believe she feels she shouldn't be seen using a wheelchair. So, apparently the solution is that she's puttering around Windsor Castle in a fancy golf cart.
Queen Elizabeth reportedly has a new ride! The monarch, 95, has received a top-of-the-line golf cart to help her around, according to reports. The luxury vehicle was reportedly designed by Danish manufacturer Garia in collaboration with Mercedes-Benz.
Queen Elizabeth obtained the golf cart about two weeks ago, according to the Daily Mail. The battery-powered vehicle can reportedly travel up to 43 mph and can go 50 miles before requiring a recharge and features four brown-leather reclining seats, per The Sun. The special new cart also supposedly comes with 14-inch alloy wheels, a heated windshield, "weather enclosure" doors, cup holders, a mini-fridge, Bluetooth speakers, and a 10.1-inch screen next to the steering wheel.
A source told The Sun earlier this week that "the cart is perfect" for Queen Elizabeth, who they said has "battled stiffness in her legs recently."
"She's been through a lot of physical battles recently with Covid and her back sprain, which would take its toll on anyone — let alone someone who turns 96 next month," the source said, later adding that everyone believes the cart is "a great idea."
"It's certainly fit for a Queen and hopefully it will help her fulfill her engagements," the insider added. "Everyone wants her to carry on for as long as possible being seen by the public."
[From People]
You know… scooters are also a thing? It feels strange that wheelchairs are apparently a no-go, and scooters are apparently déclassé, yet the Queen will zip around in a golf cart inside Windsor Castle? Will she turn up to events within the castle on her golf cart? I mean, I guess she can if she wants to, she's the Queen. It's just a funny image to me. It feels less "dignified" then if they just got her some kind of gold-plated, bejeweled motorized wheelchair. It also feels kind of dangerous to allow the Queen to hop into a golf cart, however fancy, and rip through the castle.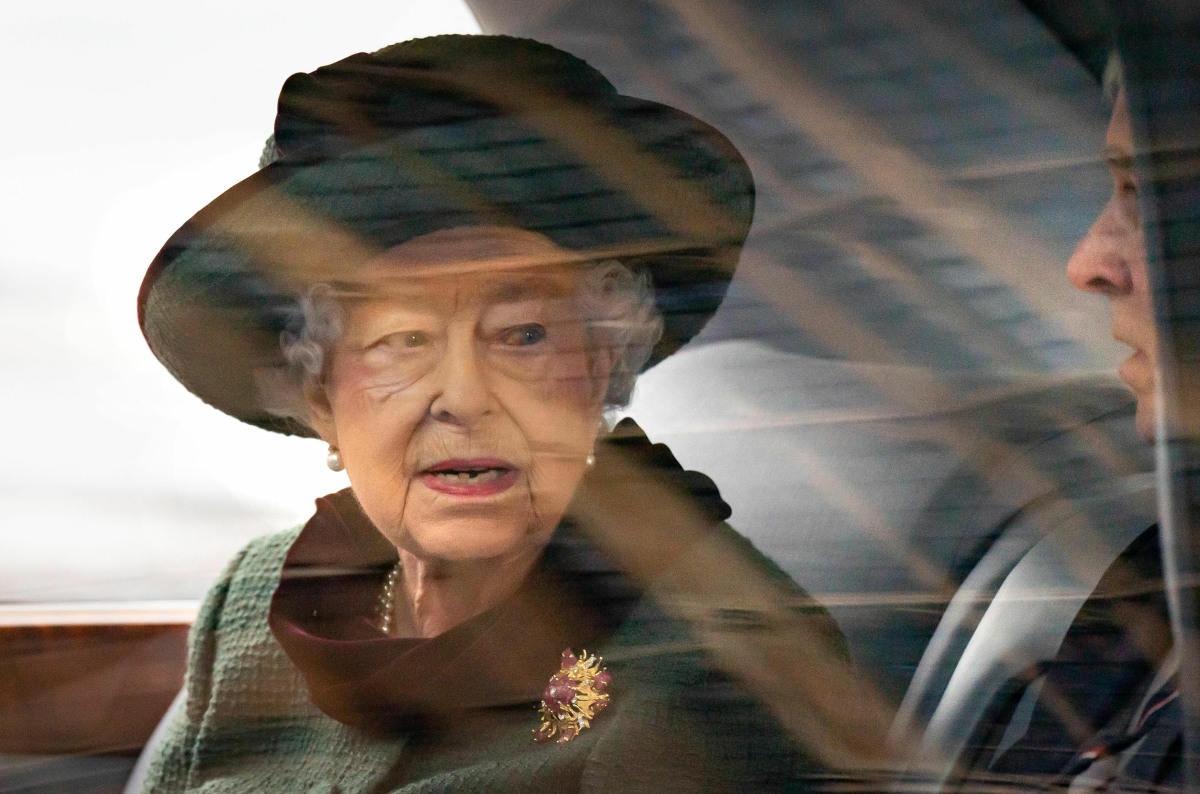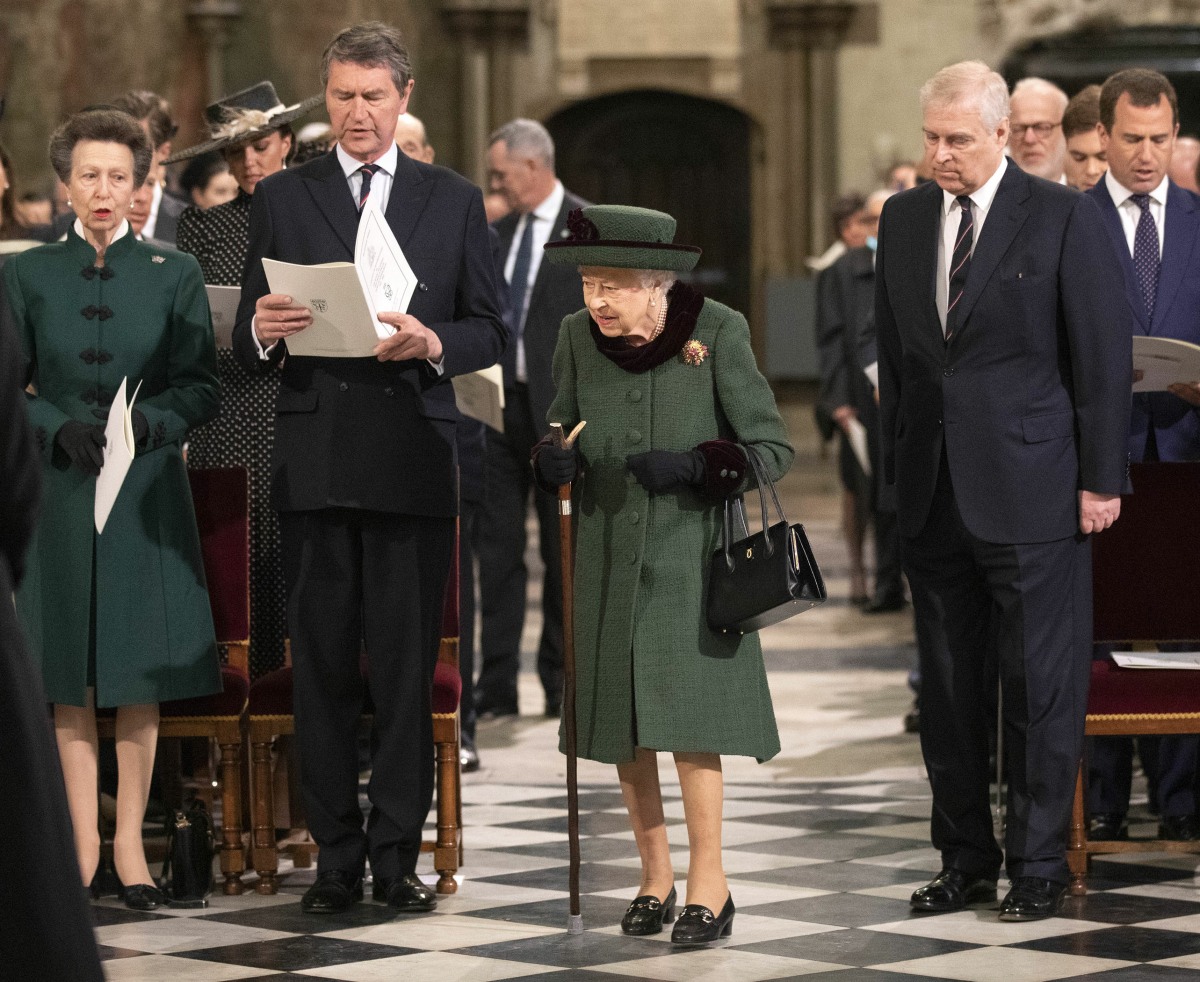 Photos courtesy of Avalon Red, Instar.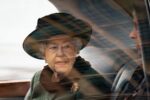 North America Rights Only – London, UK -20220329- Service of Thanksgiving for the life of Prince Philip at Westminster Abbey -PICTURED: Queen Elizabeth II -PHOTO by: PA Images/INSTARimages.com Disclaimer: This is an editorial, rights-managed image. Please contact INSTAR Images for licensing fee and rights information at sales@instarimages.com or call +1 212 414 0207. This image may not be published in any way that is, or might be deemed to be, defamatory, libelous, pornographic, or obscene. Please consult our sales department for any clarification needed prior to publication and use. INSTAR Images reserves the right to pursue unauthorized users of this material. If you are in violation of our intellectual property rights or copyright you may be liable for damages, loss of income, any profits you derive from the unauthorized use of this material and, where appropriate, the cost of collection and/or any statutory damages awarded For images containing underage children: Be advised that some Countries may have restricted privacy laws against publishing images of underage children. Inform yourself! Underage children may need to be removed or have their face pixelated before publishing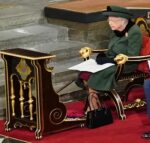 North America Rights Only – London, UK -20220329- Service of Thanksgiving for the life of Prince Philip at Westminster Abbey -PICTURED: Queen Elizabeth II -PHOTO by: PA Images/INSTARimages.com Disclaimer: This is an editorial, rights-managed image. Please contact INSTAR Images for licensing fee and rights information at sales@instarimages.com or call +1 212 414 0207. This image may not be published in any way that is, or might be deemed to be, defamatory, libelous, pornographic, or obscene. Please consult our sales department for any clarification needed prior to publication and use. INSTAR Images reserves the right to pursue unauthorized users of this material. If you are in violation of our intellectual property rights or copyright you may be liable for damages, loss of income, any profits you derive from the unauthorized use of this material and, where appropriate, the cost of collection and/or any statutory damages awarded For images containing underage children: Be advised that some Countries may have restricted privacy laws against publishing images of underage children. Inform yourself! Underage children may need to be removed or have their face pixelated before publishing
North America Rights Only – London, UK -20220329- Service of Thanksgiving for the life of Prince Philip at Westminster Abbey -PICTURED: Queen Elizabeth II -PHOTO by: PA Images/INSTARimages.com Disclaimer: This is an editorial, rights-managed image. Please contact INSTAR Images for licensing fee and rights information at sales@instarimages.com or call +1 212 414 0207. This image may not be published in any way that is, or might be deemed to be, defamatory, libelous, pornographic, or obscene. Please consult our sales department for any clarification needed prior to publication and use. INSTAR Images reserves the right to pursue unauthorized users of this material. If you are in violation of our intellectual property rights or copyright you may be liable for damages, loss of income, any profits you derive from the unauthorized use of this material and, where appropriate, the cost of collection and/or any statutory damages awarded For images containing underage children: Be advised that some Countries may have restricted privacy laws against publishing images of underage children. Inform yourself! Underage children may need to be removed or have their face pixelated before publishing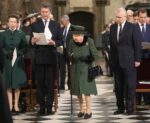 North America Rights Only – London, UK -20220329- Service of Thanksgiving for the life of Prince Philip at Westminster Abbey -PICTURED: Queen Elizabeth II, Prince Andrew -PHOTO by: PA Images/INSTARimages.com Disclaimer: This is an editorial, rights-managed image. Please contact INSTAR Images for licensing fee and rights information at sales@instarimages.com or call +1 212 414 0207. This image may not be published in any way that is, or might be deemed to be, defamatory, libelous, pornographic, or obscene. Please consult our sales department for any clarification needed prior to publication and use. INSTAR Images reserves the right to pursue unauthorized users of this material. If you are in violation of our intellectual property rights or copyright you may be liable for damages, loss of income, any profits you derive from the unauthorized use of this material and, where appropriate, the cost of collection and/or any statutory damages awarded For images containing underage children: Be advised that some Countries may have restricted privacy laws against publishing images of underage children. Inform yourself! Underage children may need to be removed or have their face pixelated before publishing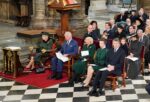 (Front row left to right) Queen Elizabeth II, the Prince of Wales and the Duchess of Cornwall, the Princess Royal, Vice Admiral Sir Tim Laurence. (second row left to right) The Duke of Cambridge, Prince George, Princess Charlotte, the Duchess of Cambridge during a Service of Thanksgiving for the life of the Duke of Edinburgh, at Westminster Abbey in London. Picture date: Tuesday March 29, 2022.,Image: 673795682, License: Rights-managed, Restrictions: NO UK USE FOR 48 HOURS- Fee Payable Upon reproduction – For queries contact Avalon sales@Avalon.red London +44 20 7421 6000 Los Angeles +1 310 822 0419 Berlin +49 30 76 212 251 Madrid +34 91 533 42 89, Model Release: no, Credit line: Avalon.red / Avalon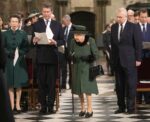 The Queen arrives in Westminster Abbey accompanied by the Duke of York for the service of thanksgiving for the life of Prince Philip.,Image: 673799372, License: Rights-managed, Restrictions: NO UK USE FOR 48 HOURS- Fee Payable Upon reproduction – For queries contact Avalon sales@Avalon.red London +44 20 7421 6000 Los Angeles +1 310 822 0419 Berlin +49 30 76 212 251 Madrid +34 91 533 42 89, Model Release: no, Credit line: Avalon.red / Avalon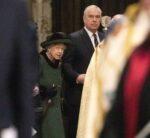 The Queen arrives in Westminster Abbey accompanied by the Duke of York for the service of thanksgiving for the life of Prince Philip.,Image: 673799384, License: Rights-managed, Restrictions: NO UK USE FOR 48 HOURS- Fee Payable Upon reproduction – For queries contact Avalon sales@Avalon.red London +44 20 7421 6000 Los Angeles +1 310 822 0419 Berlin +49 30 76 212 251 Madrid +34 91 533 42 89, Model Release: no, Credit line: Avalon.red / Avalon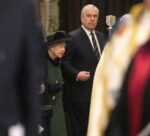 The Queen arrives in Westminster Abbey accompanied by the Duke of York for the service of thanksgiving for the life of Prince Philip.,Image: 673799388, License: Rights-managed, Restrictions: NO UK USE FOR 48 HOURS- Fee Payable Upon reproduction – For queries contact Avalon sales@Avalon.red London +44 20 7421 6000 Los Angeles +1 310 822 0419 Berlin +49 30 76 212 251 Madrid +34 91 533 42 89, Model Release: no, Credit line: Avalon.red / Avalon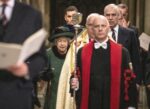 The Queen arrives in Westminster Abbey accompanied by the Duke of York for the service of thanksgiving for the life of Prince Philip.,Image: 673799396, License: Rights-managed, Restrictions: NO UK USE FOR 48 HOURS- Fee Payable Upon reproduction – For queries contact Avalon sales@Avalon.red London +44 20 7421 6000 Los Angeles +1 310 822 0419 Berlin +49 30 76 212 251 Madrid +34 91 533 42 89, Model Release: no, Credit line: Avalon.red / Avalon