Who does Lady Louise Windsor remind you of? I've been sitting here, trying to figure it out. I think from some angles, she looks a little bit like a young Rosamund Pike? These are photos of Lady Louise and her Wessex family at Prince Philip's memorial on Tuesday. Many of the royals brought along their children, and Louise's little brother James (Viscount Severn) was also there. As you may remember, the Wessexes always put Louise forth as one of Prince Philip's favorite grandchildren, and he taught her how to carriage-drive. The brooch she wore was a "carriage driving" piece. No word on whether Philip gave it to her or if it was bought for her by her parents or what. It's also curious to me that no one in the Wessex clan wore Edinburgh Green in Philip's honor? You would think that Sophie and Louise both would have been eager to join in with the other royal women in green.
Meanwhile, Lady Louise turned 18 years old last fall. The lead-up to her big 18th birthday was more eventful than the actual b-day. Sophie and Edward basically threatened Prince Charles, suggesting that Sophie could choose to style herself as HRH Princess Louise following her 18th birthday and there was nothing Charles could do about it. House Wessex also pushed easily a half dozen stories about Louise's place as "the monarchy's secret weapon" and something about how desperately the monarchy needs Louise to be a working royal. And then after her birthday… nothing. She's still Lady Louise, not Princess Louise. I wonder if Louise wants any part of the throne games? I don't think she plays those games. But who knows. Anyway, just a reminder that nothing came from all of that Princess Louise talk.
Photos courtesy of Avalon Red, Instar.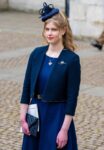 Netherlands and France Out – London, UK -20220329- Memorial Service of Thanksgiving for the life of Prince Philip at Westminster Abbey. -PICTURED: Lady Louise Windsor -PHOTO by: Dutch Press Photo/Cover Images/INSTARimages.com -51352001.jpg This is an editorial, rights-managed image. Please contact Instar Images LLC for licensing fee and rights information at sales@instarimages.com or call +1 212 414 0207 This image may not be published in any way that is, or might be deemed to be, defamatory, libelous, pornographic, or obscene. Please consult our sales department for any clarification needed prior to publication and use. Instar Images LLC reserves the right to pursue unauthorized users of this material. If you are in violation of our intellectual property rights or copyright you may be liable for damages, loss of income, any profits you derive from the unauthorized use of this material and, where appropriate, the cost of collection and/or any statutory damages awarded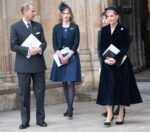 HRH Prince Edward, Earl of Wessex, daughter Lady Louise Mountbatten-Windsor, son James Mountbatten-Windsor, Viscount Severn, and Sophie, Countess of Wessex departs a Service of Thanksgiving for HRH The Prince Philip, Duke of Edinburgh at Westminster Abbey, London, England, UK on Tuesday 29 March, 2022.,Image: 673801213, License: Rights-managed, Restrictions: Please credit photographer and agency when publishing as Justin Ng/UPPA/Avalon., Model Release: no, Credit line: Justin Ng / Avalon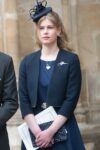 Lady Louise Mountbatten-Windsor departs a Service of Thanksgiving for HRH The Prince Philip, Duke of Edinburgh at Westminster Abbey, London, England, UK on Tuesday 29 March, 2022.,Image: 673801221, License: Rights-managed, Restrictions: Please credit photographer and agency when publishing as Justin Ng/UPPA/Avalon., Model Release: no, Credit line: Justin Ng / Avalon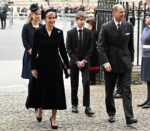 London, UNITED KINGDOM – Public at the Memorial Service of Thanksgiving for the life of Prince Philip, Duke of Edinburgh at Westminster Abbey in London, UK. Pictured: Prince Edward, Sophie, Countess of Wessex, Lady Louise Windsor, James, Viscount Severn, Louise Moun BACKGRID USA 29 MARCH 2022 USA: +1 310 798 9111 / usasales@backgrid.com UK: +44 208 344 2007 / uksales@backgrid.com *UK Clients – Pictures Containing Children Please Pixelate Face Prior To Publication*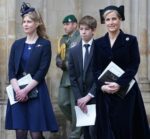 North America Rights Only – London, UK -20220329- Service of Thanksgiving for the life of Prince Philip at Westminster Abbey -PICTURED: Sophie Countess of Wessex, Lady Louise Mountbatten-Windsor, James Viscount Severn -PHOTO by: PA Images/INSTARimages.com Disclaimer: This is an editorial, rights-managed image. Please contact INSTAR Images for licensing fee and rights information at sales@instarimages.com or call +1 212 414 0207. This image may not be published in any way that is, or might be deemed to be, defamatory, libelous, pornographic, or obscene. Please consult our sales department for any clarification needed prior to publication and use. INSTAR Images reserves the right to pursue unauthorized users of this material. If you are in violation of our intellectual property rights or copyright you may be liable for damages, loss of income, any profits you derive from the unauthorized use of this material and, where appropriate, the cost of collection and/or any statutory damages awarded For images containing underage children: Be advised that some Countries may have restricted privacy laws against publishing images of underage children. Inform yourself! Underage children may need to be removed or have their face pixelated before publishing