The other day, I suggested that there was likely a shelf-life to conversations about Will Smith and the Oscars slap. I even said that two weeks was probably the limit to where people could freely offer up their opinions and say a bunch of sh-t about Will Smith. I think the Academy realized that too, that by their April 18th Board of Governors meeting, the anger towards Smith would no longer be urgent and palpable and the demands to punish him harshly would have largely dissipated. So the Academy higher-ups decided to push the meeting up to this coming Friday. Likely in the hope that there's still a market to, like, take away Will's Oscar and ban him for life, probably.
The Academy Board of Governors will meet this Friday, April 8, to discuss the actions and consequences for Will Smith after slapping Chris Rock during the 94th Oscars telecast. Originally scheduled to meet on April 18, in a letter obtained exclusively by Variety, the move comes after Smith's resignation from the Academy.
"I am calling a board meeting for this Friday morning, April 8, at 9:00 a.m. PT, rather than the previously scheduled April 18 meeting, to address possible sanctions for Will Smith in response to his actions during the Oscars broadcast on March 27," the letter begins.
Signed by Academy president David Rubin, the letter states: "Following Mr. Smith's resignation of his Academy membership on Friday, April 1, suspension or expulsion are no longer a possibility, and the legally prescribed timetable no longer applies. It is in the best interest of all involved for this to be handled in a timely fashion."
Rubin references the date change as "in accordance with California law and our Standards of Conduct because our agenda included possible suspension or expulsion of Mr. Smith from membership." The meeting is set to take place virtually over Zoom.
The letter explained that the April 18th date was originally set to give Will time to consult a lawyer or prepare some kind of defense, or merely plead with the Academy to allow him to stay an AMPAS member. Because Will willingly gave up his Academy membership, he's no longer expected to offer a defense or statement. Perhaps the meeting will be a mere formality, with everyone agreeing that all they need to do is issue a forceful statement condemning violence and acknowledging Will's apology and his resignation. But I still believe some shenanigans are afoot. I bet they'll find some new way to make it sound like Will is the worst predator they've ever seen! Nvm about Harvey Weinstein, Casey Affleck, Roman Polanski, Woody Allen, Mel Gibson, and on and on.
Photos courtesy of Avalon Red, Instar.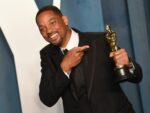 North America Rights Only – Los Angeles, USA -20220327- Vanity Fair Oscar Dinner held at the Wallis Annenberg Center for the Performing Arts in Beverly Hills, Los Angeles, California -PICTURED: Will Smith -PHOTO by: INSTARimages.com Disclaimer: This is an editorial, rights-managed image. Please contact INSTAR Images for licensing fee and rights information at sales@instarimages.com or call +1 212 414 0207. This image may not be published in any way that is, or might be deemed to be, defamatory, libelous, pornographic, or obscene. Please consult our sales department for any clarification needed prior to publication and use. INSTAR Images reserves the right to pursue unauthorized users of this material. If you are in violation of our intellectual property rights or copyright you may be liable for damages, loss of income, any profits you derive from the unauthorized use of this material and, where appropriate, the cost of collection and/or any statutory damages awarded For images containing underage children: Be advised that some Countries may have restricted privacy laws against publishing images of underage children. Inform yourself! Underage children may need to be removed or have their face pixelated before publishing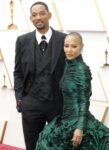 – Los Angeles, USA -20220327-The 94th Academy Awards-Arrivals -PICTURED: Will Smith, Jada Pinkett Smith -PHOTO by: Abby Grant/Cover Images/INSTARimages.com -Will Smith, Jada Pinkett Smith_4749.jpg This is an editorial, rights-managed image. Please contact Instar Images LLC for licensing fee and rights information at sales@instarimages.com or call +1 212 414 0207 This image may not be published in any way that is, or might be deemed to be, defamatory, libelous, pornographic, or obscene. Please consult our sales department for any clarification needed prior to publication and use. Instar Images LLC reserves the right to pursue unauthorized users of this material. If you are in violation of our intellectual property rights or copyright you may be liable for damages, loss of income, any profits you derive from the unauthorized use of this material and, where appropriate, the cost of collection and/or any statutory damages awarded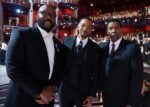 Tyler Perry, and Oscar® nominees Will Smith and Denzel Washington during the 94th Oscars® at the Dolby Theatre at Ovation Hollywood in Los Angeles, CA, on Sunday, March 27, 2022.,Image: 673515395, License: Rights-managed, Restrictions: Avalon Licensing Ltd. do not claim any Copyright of the attached image WORLD RIGHTS- Fee Payable Upon reproduction – For queries contact Avalon sales@Avalon.red London +44 20 7421 6000 Los Angeles +1 310 822 0419 Berlin +49 30 76 212 251 Madrid +34 91 533, Model Release: no, Credit line: Avalon.red / Avalon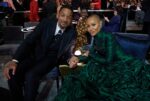 Oscar® nominee Will Smith and Jada Pinkett Smith during the 94th Oscars® at the Dolby Theatre at Ovation Hollywood in Los Angeles, CA, on Sunday, March 27, 2022.,Image: 673515422, License: Rights-managed, Restrictions: Avalon Licensing Ltd. do not claim any Copyright of the attached image WORLD RIGHTS- Fee Payable Upon reproduction – For queries contact Avalon sales@Avalon.red London +44 20 7421 6000 Los Angeles +1 310 822 0419 Berlin +49 30 76 212 251 Madrid +34 91 533, Model Release: no, Credit line: Avalon.red / Avalon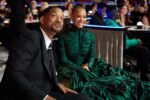 Will Smith and Jada Pinkett Smith during the live ABC telecast of the 94th Oscars® at the Dolby Theatre at Ovation Hollywood in Los Angeles, CA, on Sunday, March 27, 2022.,Image: 673515557, License: Rights-managed, Restrictions: Avalon Licensing Ltd. do not claim any Copyright of the attached image WORLD RIGHTS- Fee Payable Upon reproduction – For queries contact Avalon sales@Avalon.red London +44 20 7421 6000 Los Angeles +1 310 822 0419 Berlin +49 30 76 212 251 Madrid +34 91 533, Model Release: no, Credit line: Avalon.red / Avalon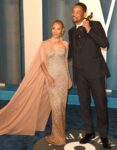 Will Smith and Jada Pinkett Smith attends the 2022 Vanity Fair Oscar Party Hosted By Radhika Jones celebrating the 94th annual Academy Awards at the Wallis Annenberg Center for the Performing Arts on March 27, 2022 in Beverly Hills, California,Image: 673579090, License: Rights-managed, Restrictions: , Model Release: no, Pictured: Will Smith and Jada Pinkett Smith, Credit line: – / JPI Studios / Avalon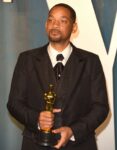 Will Smith attends the 2022 Vanity Fair Oscar Party Hosted By Radhika Jones celebrating the 94th annual Academy Awards at the Wallis Annenberg Center for the Performing Arts on March 27, 2022 in Beverly Hills, California,Image: 673579164, License: Rights-managed, Restrictions: , Model Release: no, Pictured: Will Smith, Credit line: – / JPI Studios / Avalon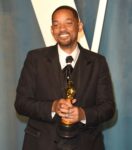 Will Smith attends the 2022 Vanity Fair Oscar Party Hosted By Radhika Jones celebrating the 94th annual Academy Awards at the Wallis Annenberg Center for the Performing Arts on March 27, 2022 in Beverly Hills, California,Image: 673579181, License: Rights-managed, Restrictions: , Model Release: no, Pictured: Will Smith, Credit line: – / JPI Studios / Avalon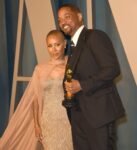 Will Smith and Jada Pinkett Smith attends the 2022 Vanity Fair Oscar Party Hosted By Radhika Jones celebrating the 94th annual Academy Awards at the Wallis Annenberg Center for the Performing Arts on March 27, 2022 in Beverly Hills, California,Image: 673579196, License: Rights-managed, Restrictions: , Model Release: no, Pictured: Will Smith and Jada Pinkett Smith, Credit line: – / JPI Studios / Avalon