We know that the Duke and Duchess of Sussex traveled by private plane to and from New York. We also know that the British media is obsessed with how they travel yet the same media outlets are curiously silent when, say, the Duke and Duchess of Cambridge are constantly traveling by private plane or royal helicopter. The Sussexes are paying for their own stuff, and they also have generous friends who help them out sometimes. Well, the Daily Mail did an investigation into the plane Harry, Meghan and their staff used for their New York trip. The Mail learned who owned the plane, so now the DM has a story about what Meghan and Harry could be doing for or with the owner.
Prince Harry and Meghan Markle flew back from their trip to New York on a private jet provided by the company that made Cindy Crawford the richest supermodel in the world. Jennifer Lopez, Jessica Simpson, Kelly Clarkson and Heidi Klum have all had beauty product lines with direct marketing company Guthy-Renker earning them millions of dollars. The infomercial specialists made the career of self-help guru Tony Robbins and launched cosmetics with talk show host Leeza Gibbons, Dallas actress Victoria Principle, and celebrity stylist Chaz Dean.
Does that mean Meghan is being courted to do an infomercial? Time will tell, but Guthy-Renker has had it's share of controversies. It has been fined over illegal business practices in California, placed under federal investigation and sued for $26million by thousands of women who claim its shampoo made their hair fall out, and had commercials banned in the UK for 'misleading' consumers.
DailyMail.com published exclusive photos of the Duke and Duchess of Sussex disembarking from Guthy-Renker's Dassault Falcon jet in their hometown of Santa Barbara on Saturday after a three-day VIP tour of New York City – sparking speculation that Meghan could be planning her own product lines with the controversial company.
[From The Daily Mail]
While I have no idea how elite people operate, it seems to me like a lot of companies and rich people own private planes and then rent out those planes for a fee. Very few companies are operating their planes 24-7 for their own corporate interests, and why let your plane sit empty in a hangar when you can rent it out and make some money off of it? That's what I think this is. But sure, let's talk about whether Meghan should do a makeup line! I think she should, even though the cosmetic industry is oversaturated right now with celebrity lines. If Meghan wanted to start her own skincare or cosmetic line, I would love that. Now, if we're really talking about this possibility, I think she should probably sign up to be a brand ambassador of an established line. Like, Estee Lauder or CoverGirl.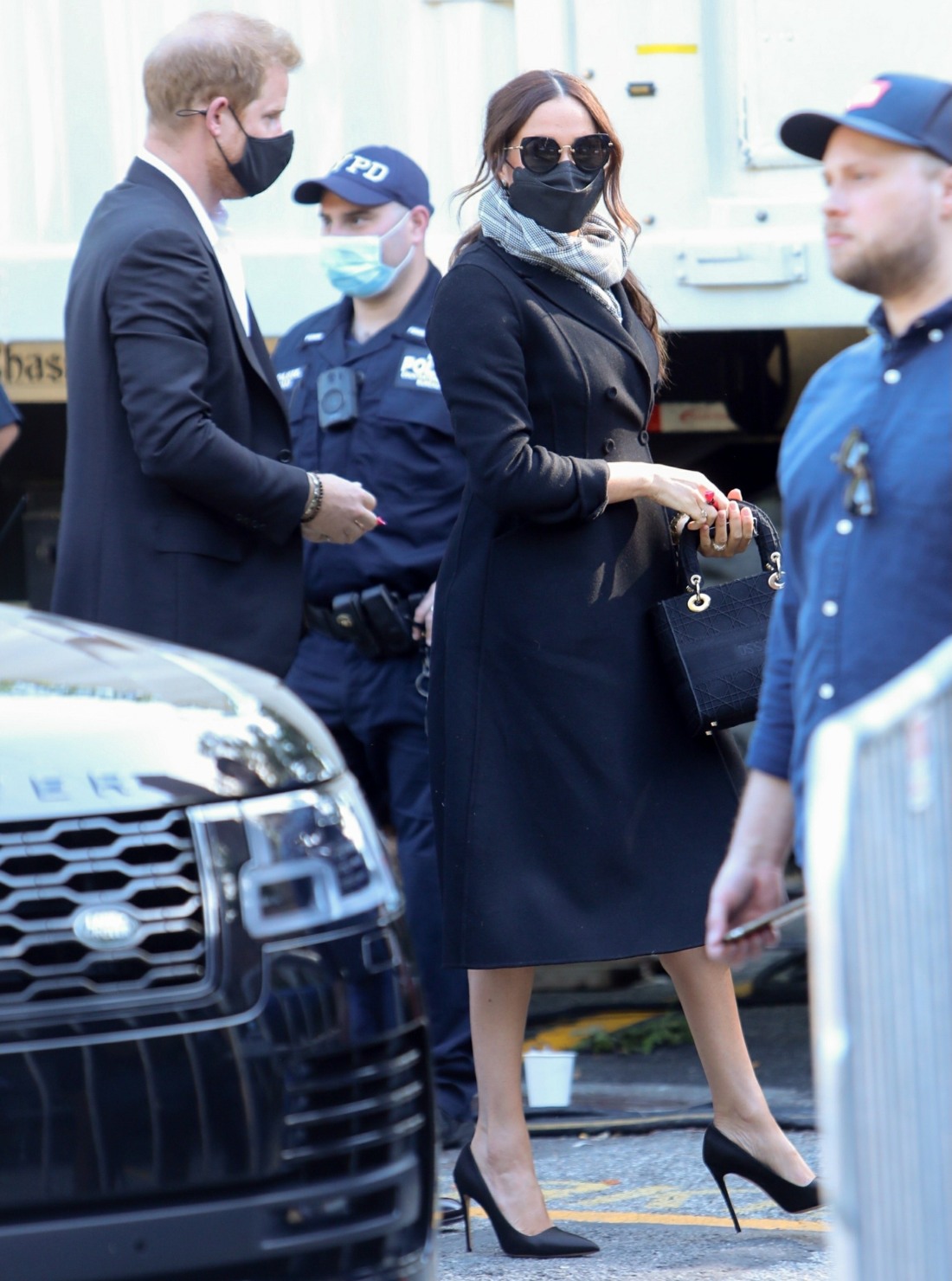 Photos courtesy of Backgrid.