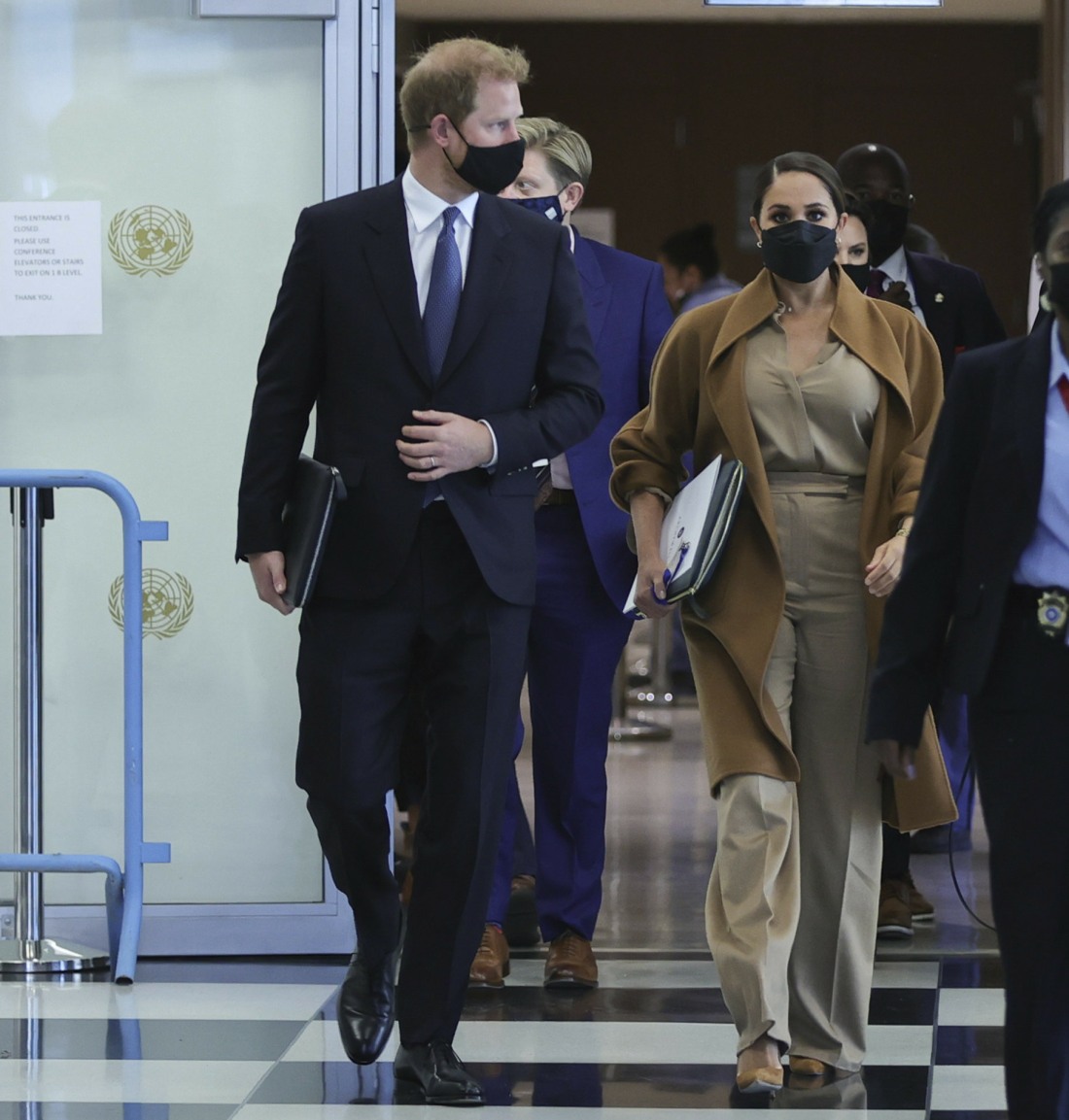 Omid Scobie has a lovely recap of Prince Harry and Madame Duchess Meghan's four-day trip to New York. They fit a lot into the trip, especially considering they were basically only there for three full days, actually. They met with local leaders, UN directors, Chelsea Clinton, global health experts and Misha Nonoo. They donated money, time, PG personal necessities and a washer and dryer. And they weren't paying any attention to salty racists over in the UK. Some interesting notes from Scobie's Bazaar piece:
No royal interference: Though moments of the Sussexes' visit carried hallmarks of a royal trip, the absence of palace protocol meant that the couple were free to plan an itinerary without interference—or fear of engagements being deemed "too political." Vaccine equity, for example, is a topic members of the royal family have yet to address. It also allowed the couple to carry out some of their work away from the press, resulting in a number of moments being captured only by the couple's accompanying photographer, Matt Sayles, and a videographer working on a future project.
Doria Ragland was the babysitter: Capping off their four-day visit, Harry and Meghan—who left children Archie and Lilibet Mountbatten-Windsor in the capable hands of grandmother Doria Ragland back in California—saved their biggest appearance until last.
Dusty Saltine Island was big mad: Naturally, their visit did not come without criticism—and unwanted intrusion—from the British press. Palace aides were quoted by one tabloid as feeling "nervous" about the couple continuing with a "royal model" of work, and another newspaper wrote more than half a dozen articles questioning Meghan's choice of "winter coats" during New York's warm fall weather. Undercover reporters also managed to photograph the couple at the bar in the Carlyle hotel on two evenings, including post-dinner drinks with friends Misha Nonoo and husband Mikey Hess. "The tabloids will do as the tabloids do," a friend of the duchess tells BAZAAR. "Only difference now is that they really don't pay attention to it. It doesn't penetrate their world."
The Sussexes' future: Vaccine equity will continue to be a primary focus for the Sussexes. As they take the final steps out of their parental leave following the birth of their daughter and COVID restrictions are further eased, Harry and Meghan will be increasingly visible over the months ahead as they unveil more work happening within their Archewell Foundation. "This was a knockout trip," the friend says. "It's an exciting time. … There is so much they want to achieve, and there is only two of them, but they're in it for the long haul."
[From Harper's Bazaar]
It's funny to me that the Sussexes are yet again underlining something simple, which is that no one in the royal family has said sh-t about vaccine equality. Something similar happened last year too, when Harry and Meghan did several Zooms and speeches about Black Lives Matter, all while the royal family could not be bothered. The royals are not "in touch" with the people they claim to represent, that's the point.
As for this: "Only difference now is that they really don't pay attention to it. It doesn't penetrate their world." What was funny was Meghan and Harry were minding their business and doing their tour and giving access to American and international media, and then the British media behaved as if they were still "in charge" of HM, that the Sussexes still "belonged" to them. The UK media still feels like they have ownership of them and Harry and Meghan are like "who?"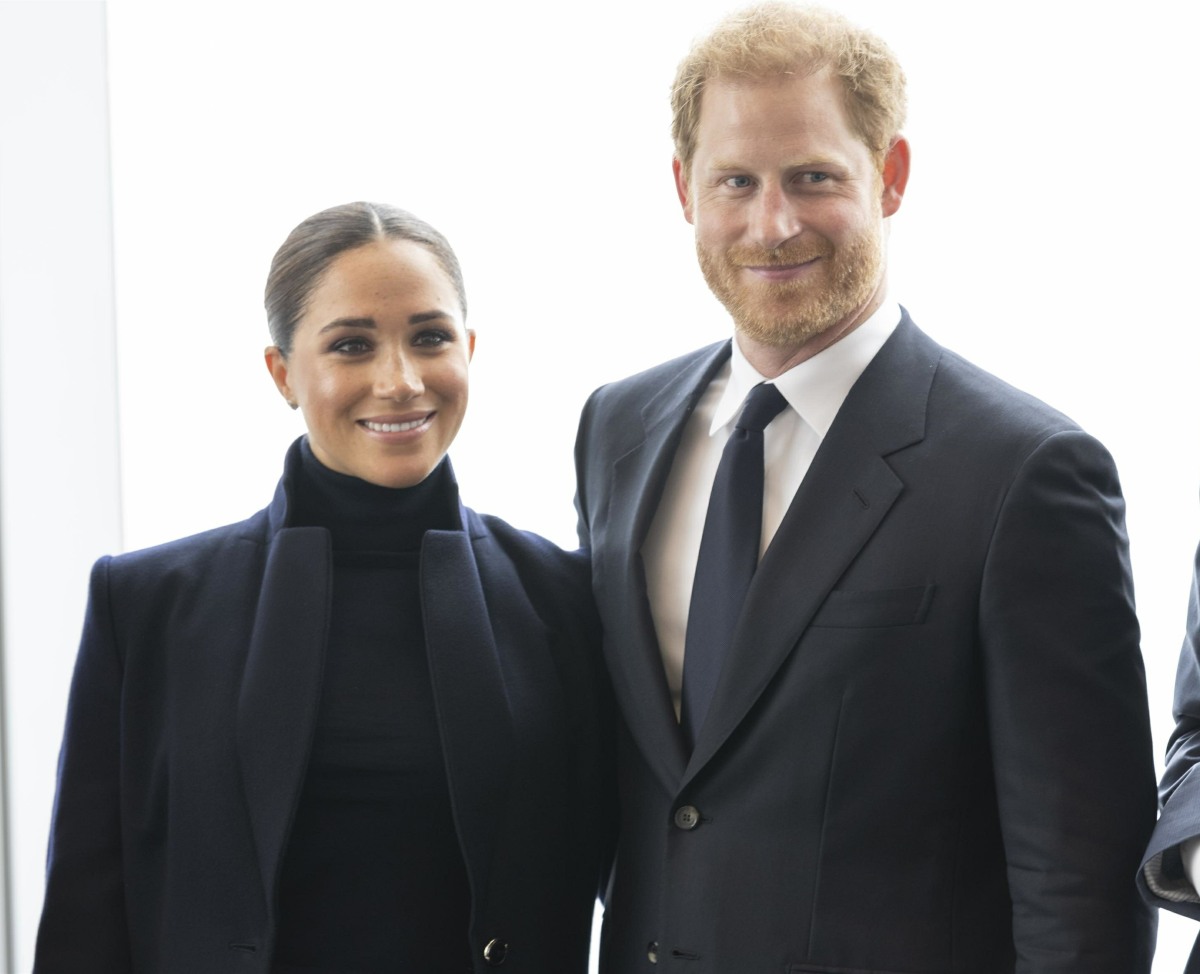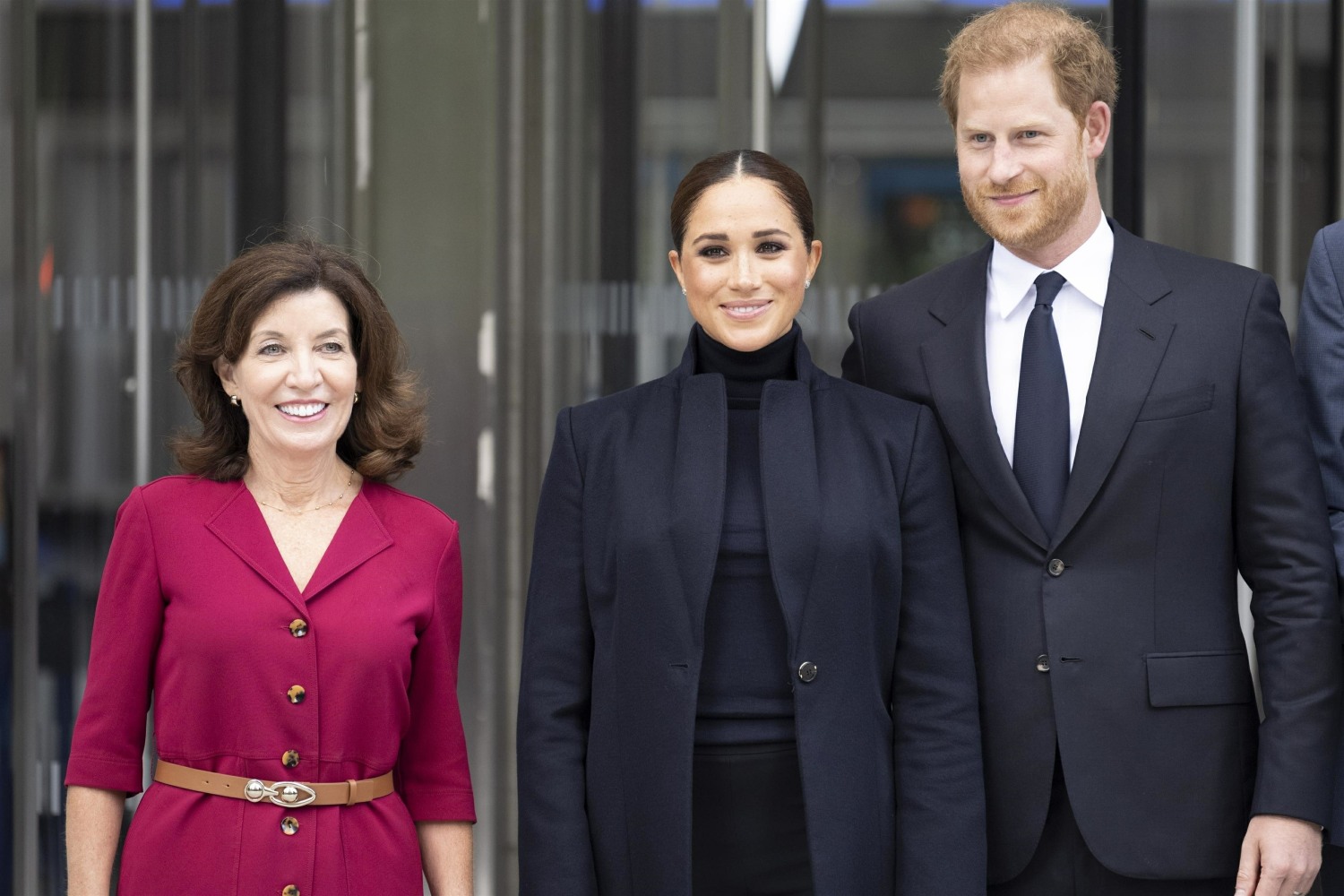 Photos courtesy of Avalon Red, Backgrid.